12 in 1 Multi boxing stand Body - Iron Black/Yellow
Sorry, this item is out of stock
12 in 1 Multi Boxing Stand Body-Iron Black/Yellow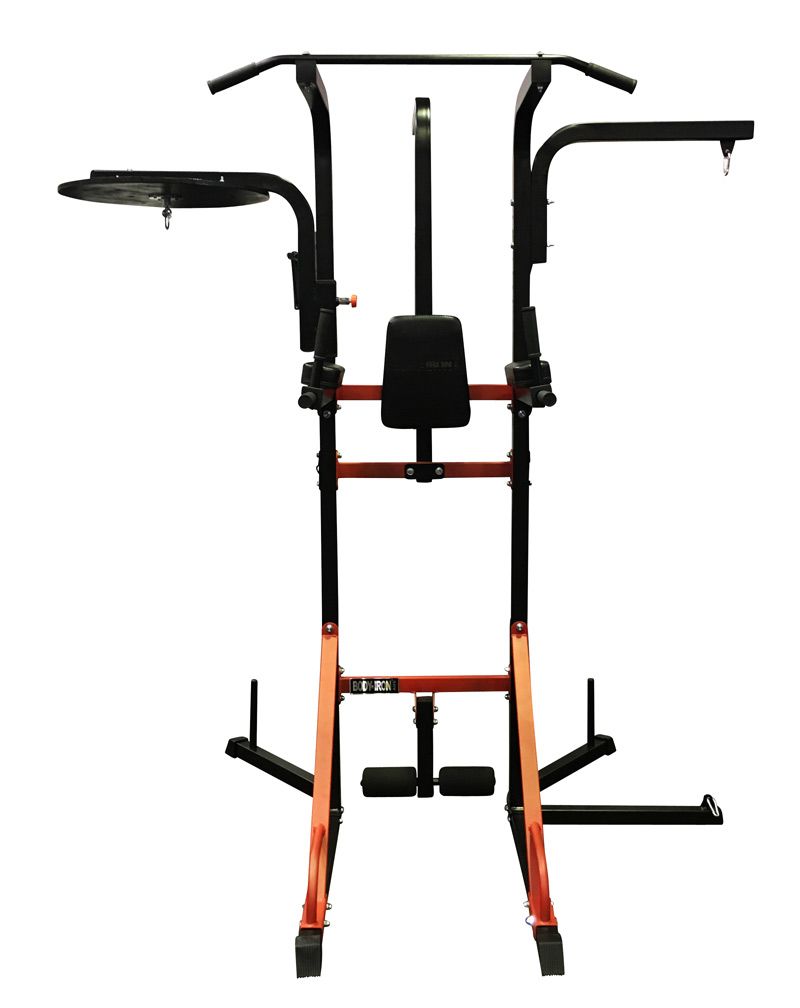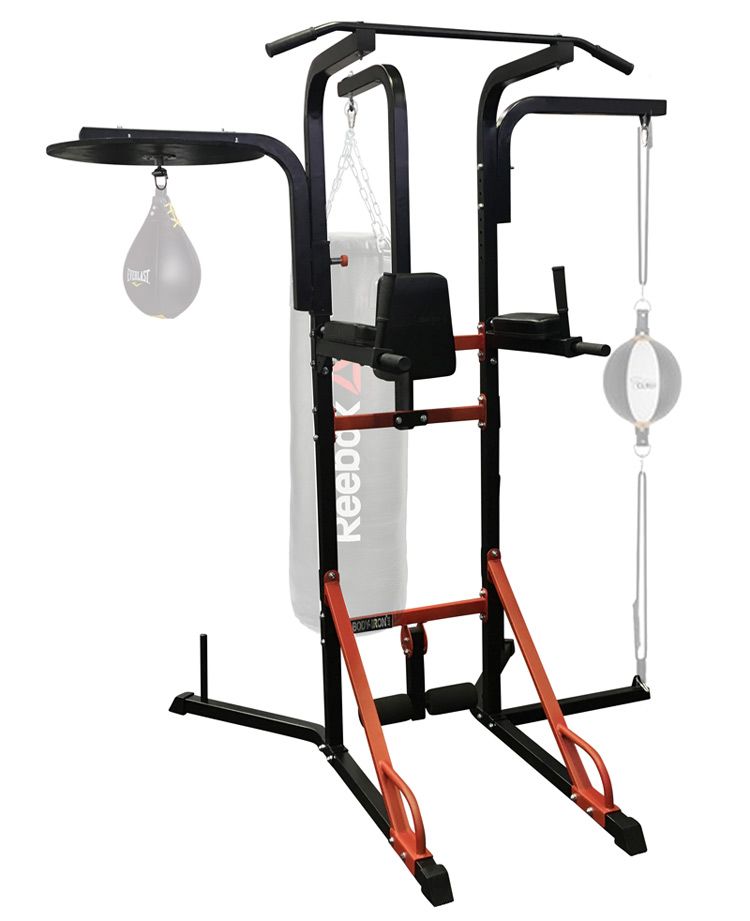 ------------------------------------------------------------------------------------------------------------------------------
Don't compromise on quality:
12 in 1 Multi Boxing Stand might look the same as cheap model out on the market, what you don't see is the quality and strength of the steel and the size of the stand. The Body-Iron Boxing stand is 2mm thick steel. Not 1mm or 1.2mm thick steel that our competitors or auction sites sell.
Our boxing stand fame Assembly dimension are (L)145cm x (W)195cm x (H)220cm our competitors are (L)140cm X (W)175cm x (H)210cm they use less steel.
Maximum recommended user of weight 200kg not 120Kg Like other models. Some brand on the market say that their products weigh heavy then they are to trick the person buying. They place sand or cement in the steel tube so it weigh more. This will not make your product stronger.
The cushion for the arms and back are 7cm thick High density commercial grade foam other models are 2-3cm only.
Can take a 45Kg boxing bag not 20Kg like cheap models sold.
Our Speed Bag Platform is pop pin height-adjustable not bolt height-adjustable.
Optional Everlast Professional Speed Bag swivel is Powder coated steel for superior durability not Plastic or "S" Swivel. That will break easy
Our Floor to ceiling frame can be adjusted 5 different heights our competitors only have one height.
The Lower rollers for Sit Ups is adjusted 5 different heights not fixed like our competitors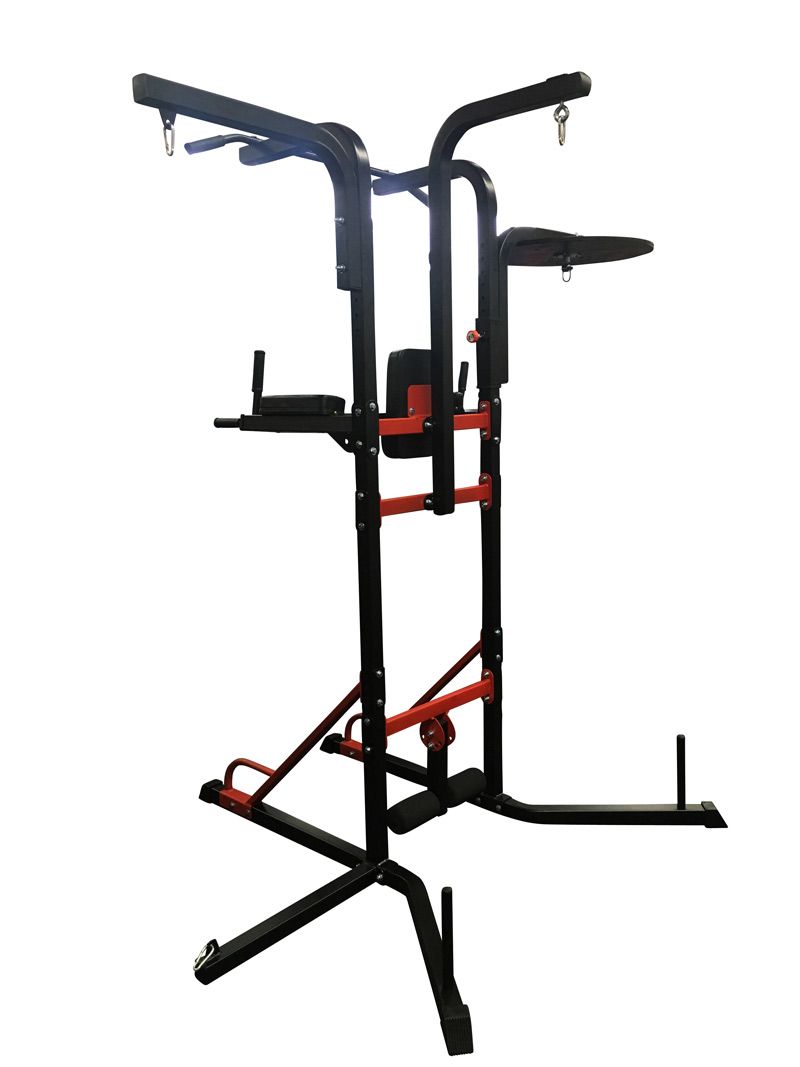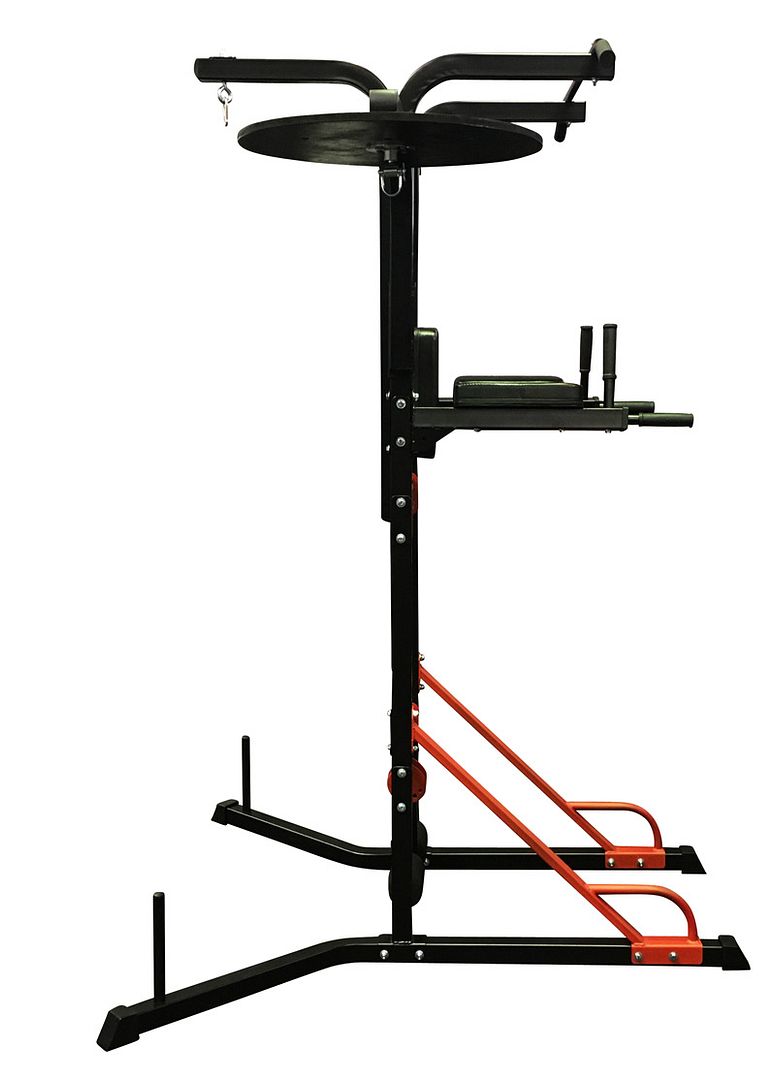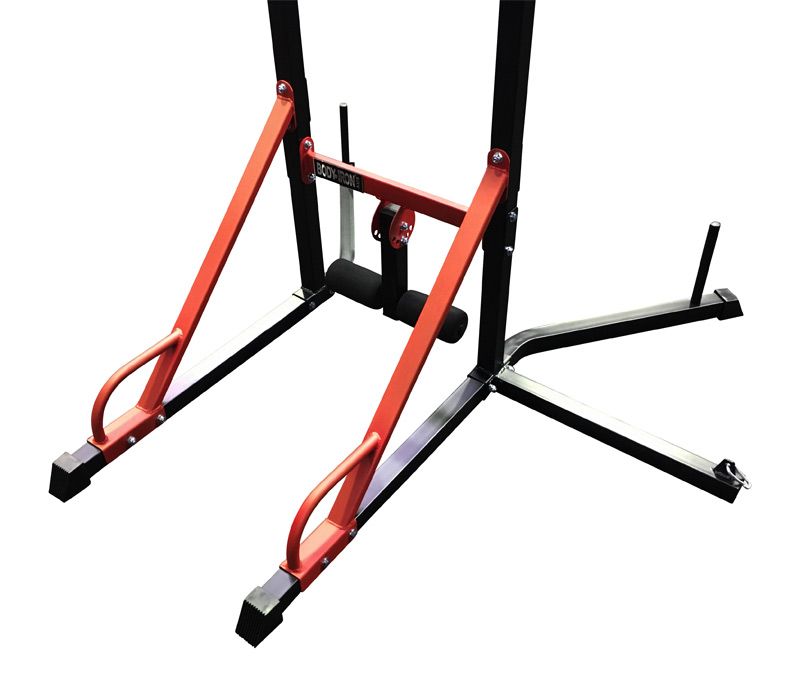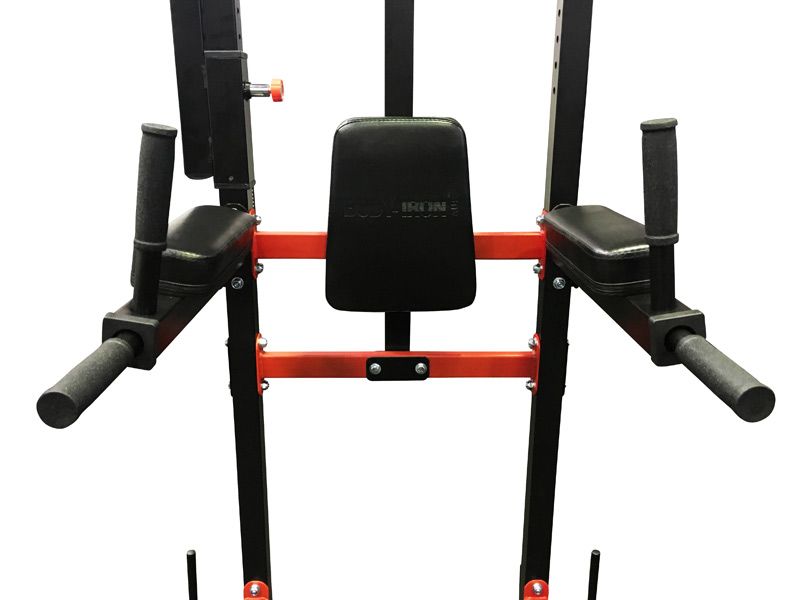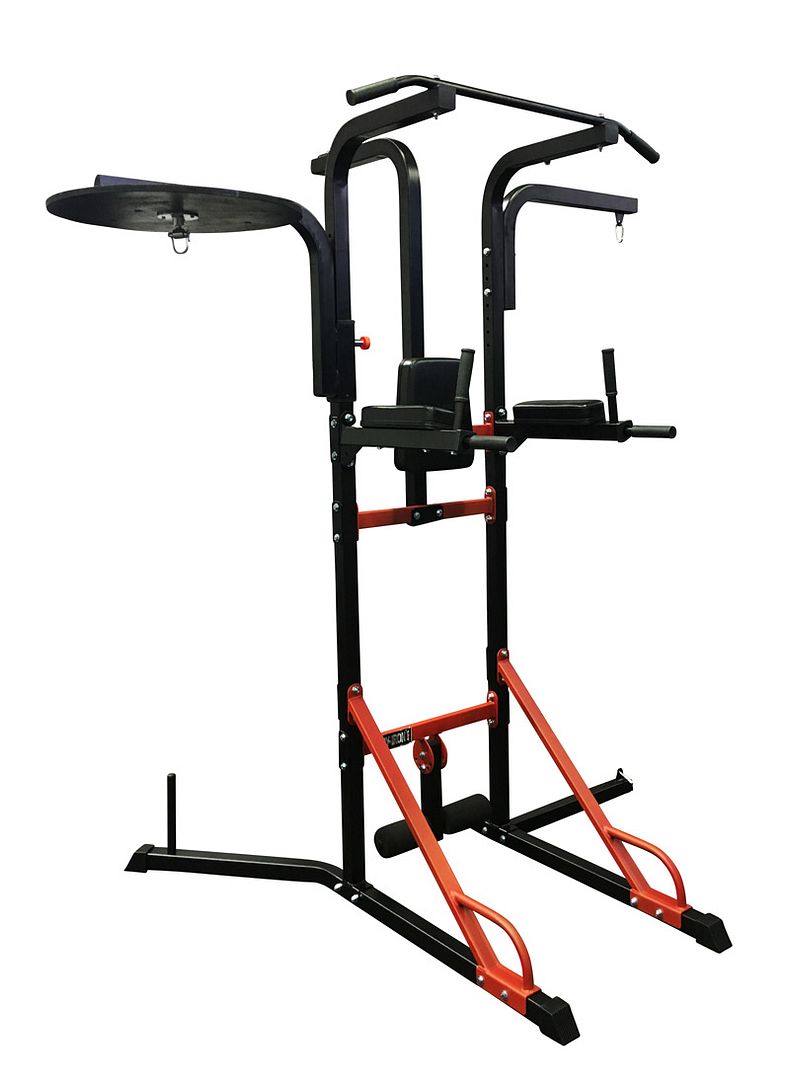 The 12 in 1 Multi boxing stand Workout System- This unit combines a power station (chin-ups, dips, pushups) with a speedball / floor to ceiling is exactly what you need to bulk up your arms and shoulders while you lose inches and rip your abs. Full size back and arm pads make ab training safe and comfortable. You'll get full isolation without stressing your back when doing knee raises, leg raises and oblique bends. Grab the dip handles - they're engineered for perfect balance to allow you to develop massive triceps. Includes lat / chin station for chin-up and pull-up exercises.
------------------------------------------------------------------------------------------------------------------------------
12 in 1 Multi Boxing Stand :
Thick DuraFirm back and arm pads
1 Qty Swivel
1 Qty Carbine Hook
Comfortable oversized handgrips
Lat pull-up / chin-up station
Push-up station for the deepest pec building push-ups possible
Speed ball height is fully adjustable, suitable for a range of user heights.
Assembly dimension(L)145cm x (W)195cm x (H)220cm
Boxing Stand Body- Iron Stand Is Black/Yellow
Home Use
Video is for illustrate purposes only

Product features:
Engineered for Speed Bag Training
360 degree rotation for full range of movement
Powder coated steel for superior durability
1 Qty Boxing Stand Body- Iron Stand Is Black/Yellow