41 inch Power Band XXLarge(Green 60 - 150lbs)
41 inch Power Band XXLarge(Green 60 - 150lbs)
Resistance bands have been used by coaches around the world for over 20 years to train there elite athletes from from such as football, cricket, baketball, swimming bodybuilding and many more.
These bands are great for everyone from children to Olympic competitors. Resistance bands are popular with everyone from power lifters to Crossfit enthusiasts. Housewives working out at home and interested in fat loss to business people who spend a lot of time traveling.
Resistance bands provide variable resistance meaning resistance increases throughout the range of motion of an exercise. The bands increase resistance in the part of an exercise where the lifter is strongest. It has been scientifically proven to be a much more effective and natural way to train. The more a band is stretched the greater the resistance level.
------------------------------------------------------------------------------------------------------------------------------
Benefits of Power Bands:
General conditioning
Stretching
Safely increase the intensity of a workout without adding additional weights to a bar
Rehabilitation
They allow for improved range of motion
Enhanced performance in vertical jump
Enhanced performance in speed
Enhanced performance in foot quickness
Enhanced performance in cardiovascular capacity
Enhanced performance in agility
Enhanced performance in flexibility
Injury reduction in sprains, strains and pulls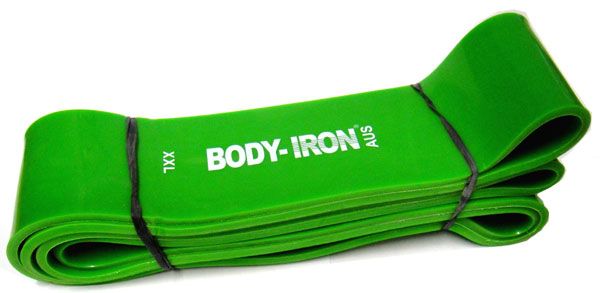 ------------------------------------------------------------------------------------------------------------------------------
Exercises used with the Power Bands:
Jumping
Assisted Chin-Up
Assisted Push-Up
Assisted Dips
Band Resistence bench Press
Military Press
And many more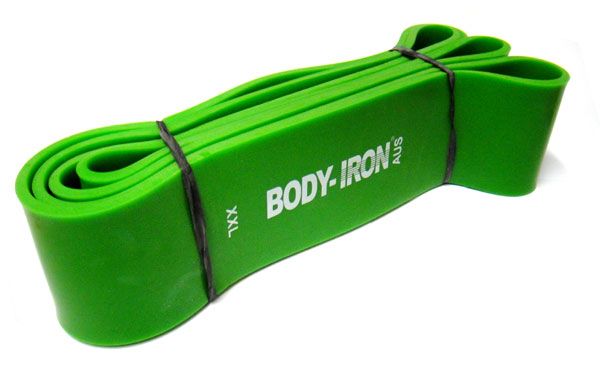 ------------------------------------------------------------------------------------------------------------------------------
How to Choose Bands:
The best sizes are highly dependent on the strength of a given individual so here are some general guidelines
Different sizes depend on the strength of any given individual so here are some general guidelines.
Its recommend customers to choose three levels of resistance to cover different exercises. For example, individuals are stronger in a squat than a bicep curl or military press.
If you wish to use the power bands for barbell exercises like squat, bench, military press or dead lift then bands will need to be bought in pairs.
Resistance weights do not correspond directly to barbell or dumbbells due to the greater stress. To cut things short, 20kgs of band tension is more difficult than 20kgs of bar or machine weight.
Smaller Bands :
Plyometric Training
Upper Body Functional Strengthening
Martial Arts Upper Body Speed Drills
Prehabilitation / Rehabilitation like Shoulder Rotator Cuff Work
Dynamic Trunk Stabilization Training
Ankle Traction
High Rep Work for Active Recovery
Speed Training and Foot Quickness Drills
Medium - Large Bands:
Speed Squats and Functional Lunge Training
Upper Body Functional Strengthening
Dynamic Flexibility Training
Reactive Weight Room Training
Dynamic Movement Retraining
Large - XLarge Bands:
Advanced lifters for flexibility work
Advanced Dynamic Stretching
Lower Body Strengthening and Serious Ankle Strengthening
Ab Work and Assisted Lifts
Power Lifting
XLarge - XXXLarge Bands:
Strong Man Training Drills
MMA and Wrestling Takedown Drills
Add to Leg Presses or Other Machine Exercises
Heavy Speed Squats
Before using Power Bands:
Always consult your doctor/physician before commencing any exercise regime. Worldfitness will not be held responsible for any injury or death that occurs while using this product.
Check the product for any manufacturing defects prior to use. If defects are evident, do not use the product and contact Worldfitness immediately.
Worldfitness recommends seeking assistance from a qualified personal trainer before commencing training.
Warning: Our Power Bands are made of latex. It is recommended that people with latex allergies do not expose their skin to Power Bands. Product care
Keep Power Bands stored in a dry place.
Keep Power Bands out of direct sunlight for prolonged periods.
Natural latex is damaged by UV rays.
Do not stretch bands beyond one-and-a-half times their original length.
Avoid looping bands around abrasive surfaces (use a utility strap to tie off safely).
Avoid doing Monster Walks with shoes on. The tread of shoes combined with the friction with the ground will damage the band.
30 Days Product Warranty
Worldfitness Power Bands are covered by a three-month warranty for manufacturers' defects and faults.
Worldfitness will exchange/replace/refund to the customers satisfaction all Power Bands affected by manufacturers defects.
This warranty does not include normal wear and tear and aesthetic appearance.
This warranty does not include Power Bands that are subjected to abrasive surfaces, over-stretching or misuse.
This sale include Resistance Level XXLarge: