Body Iron 775 kg Commercial Rubber Dumbbell Set with Optional Rack
Body Iron 775kg Commercial Rubber Dumbbell Set with Optional Rack
Pro-Style Fixed dumbbell set! dumbbells with this fixed dumbbell set. No longer will you have to waste time changing plates to load and unload your dumbbells between sets.These dumbbells are all pre-assembled and are perfect for home, studio or gym use. This set also comes with a heavy duty rack to suit the dumbbell set. Body Iron RUBBER Pro Style Dumbbell Set with Solid chrome end caps are all pre-assembled by press fitting the plates onto each handle using a special thread locker and then torqued together with an air gun to ensure that they meet the standards required in heavy used commercial applications or hard-core home use.
The Body Iron 775kgs Commercial Rubber Dumbbell Set with Optional Rack Gym equipment is designed for professional gym or home gym. The 775kgs Commercial Rubber Dumbbell Set with Optional Rack is a must for any Commercial Gym or home gym.
Product features:
2.5kg increments
Straight chrome handles knurled for a secure grip
Professionally assembled
This set includes:
10 pair of RUBBER Pro-Style Fixed dumbbells
27.5kg, 30kg, 32.5kg, 35kg, 37.5 kg, 40kg, 42.5kg, 45kg, 47.5kg, 50kg  Total 775kg
Optional Dumbbell rack $500 :
10 PAIR COMMERCIAL PRO SYTLE DUMBBELL RACK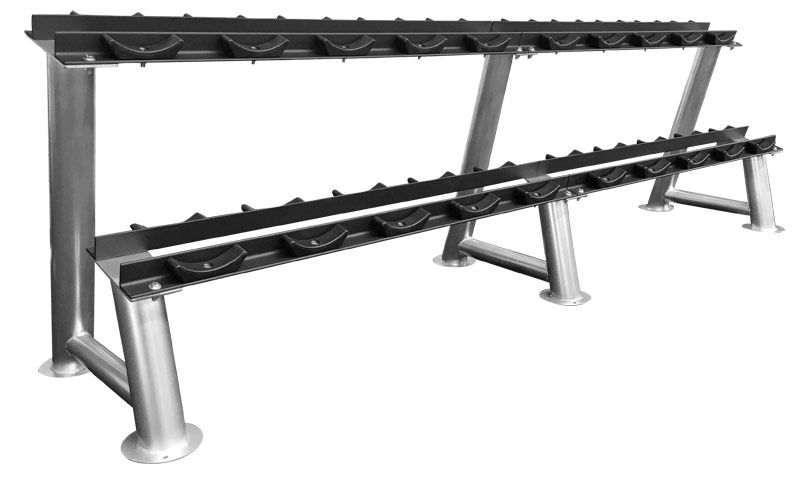 Don't compromise on quality:
Commercial Hex Dumbbell Style Rack might look the same as cheap model out on the market, what you don't see is the quality and strength of the steel and the size of the Dumbbell Rack . The Commercial Hex Dumbbell Rack frame is 3mm thick steel on the floor frame and 6mm on the Trays. Not 1mm or 1.5mm thick steel that our competitors or auction sites sell. Also is 4 way welding not two way like cheap models sold.
Rack can hold up to 1500Kg of Weight not 275Kg Like other models.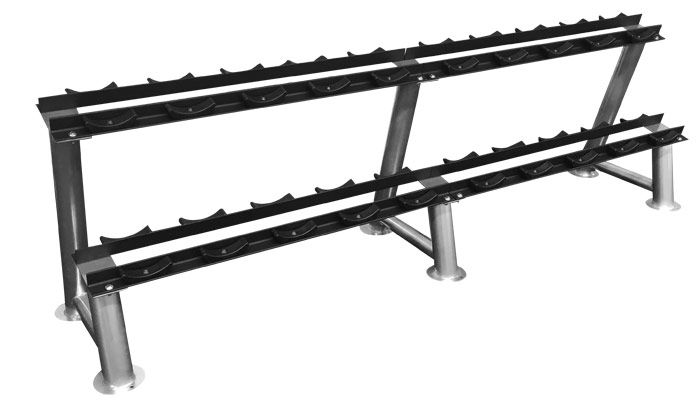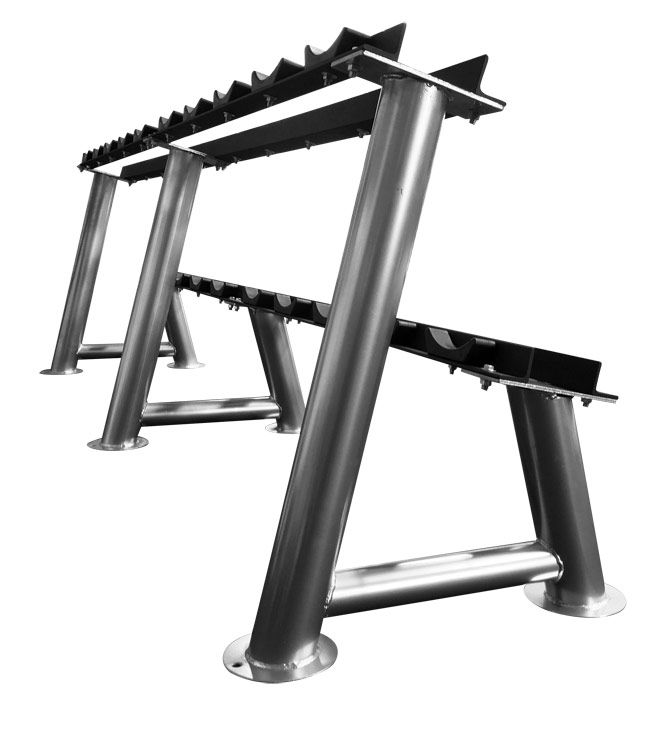 ------------------------------------------------------------------------------------------------------------------------------
10 pair Commercial Pro Sytle Dumbbell Rack:
The 10-Pair Dumbbell Rack is not only durable enough for club grade dumbbells but will look good in any setting. Load it up with your set of dumbbells and this unit is ready when you are. The only moving parts on this unit will be your arms and shoulders while performing a variety of multiple workouts.
For the Dumbbell Pro, Holds 10 pairs of your best set of dumbbells.
Product features:
High density, contoured rubber dumbbell holders
63cm Depth X 260cm Width X 81cm Height
Assembly is required
Easily holds 10 pair of Dumbbells
Sturdy Steel contruction offers maximum durability and superior performance in less space!
Square steel tubing not round like photos