FLOOR STOCK PICKUP ONLY MELBOURNE Body Iron Garage Rig ES2 Cage V1
PLEASE NOTE, A FLOOR MODEL STOCK IS ALREADY ASSEMBLED AT THE SHOWROOM MELBOURNE CHELTENHAM AND CANNOT BE SHIPPED BY REGULAR COURIER SERVICE.
PLEASE ENSURE TO BRING YOUR TOOLS AND ADDITIONAL ASSISTANCE TO UN-ASSEMBLE THE UNIT TO CARRY OUT OF THE SHOWROOM.
ALL FLOOR MODEL ITEMS FOR SALE ARE AS IS. WE HIGHLY RECOMMEND INSPECTING THE PRODUCT IN PERSON PRIOR PURCHASE.
VISIT OUR SHOWROOM AT
327 WARRIGAL RD CHELTENHAM VIC 3192
World Fitness Showroom Opening Hours:
Monday - Friday 10am-4pm
Sat 9am-1pm
Closed on Sunday and Public Holidays
327 Warrigal Rd Cheltenham
Melbourne , Victoria 3192, Australia
FLOOR STOCK PICKUP ONLY MELBOURNE Body Iron Garage Wall Mounted Rig ES2 Cage V1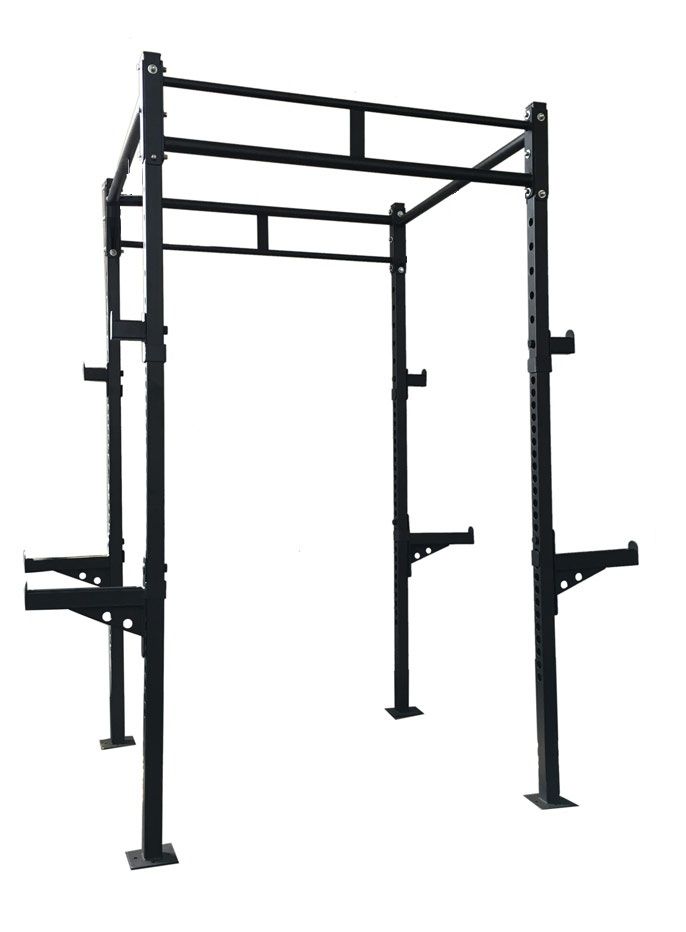 Body Iron Garage Wall Mounted Rig ES2 Cage V1 . The 32-position rack allows placement of an Olympic bar at your ideal position, reducing the strain from lifting heavy weights off the ground.

------------------------------------------------------------------------------------------------------------------------------

The Body Iron Garage Wall Mounted Rig ES2 Cage V1 is designed from Solid Steel. This one station, Garage Wall Mounted Rig is ideal for home gym or lite commercial use .

 

------------------------------------------------------------------------------------------------------------------------------

Various exercise can be performed with Body Iron Wall Mounted Rig ES2 Cage such as:
bench presses
lunges
calf raises
dead lifts
upright rows
and much more
Feautres:
Powder coat finish
Wide Frame for extra stability
 2 x Pair of 8cm adjustable safety spotter
 2 x Pair of extra Long 30cm adjustable safety spotter
32 position holes for natural lifting Use with 7 ft. Olympic bar or Standard Bar
Weight capacity: 350Kg user weight
Middle bar of wall mounted rig is normal size not fat grip.
Ideal for Garage home gym or lite commercial use
Brand: Body Iron
------------------------------------------------------------------------------------------------------------------------------
Below Video is 2015 Model New Model Has One bar In The Middle of Wall Mounted Rig