Elite Prone High Row Bench
Body Iron Elite Prone High Row Bench
Body Iron Elite Prone High Row Bench is use to improve your pulling performance. Ideally suited to rowers, rugby players and fighters but useful to any athlete wanting to increase horizontal pulling strength.
Our Freestanding Prone Row Bench features adjustable J-hooks/Spotter arms so you can adjust lift off height to suit any user.
It would make a very good addition to any home gym.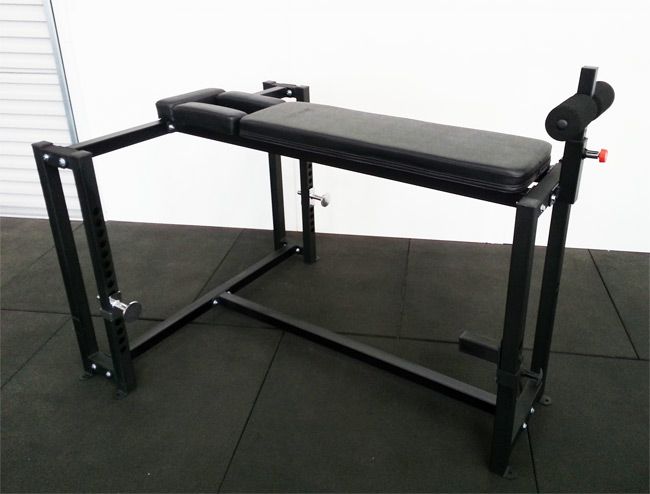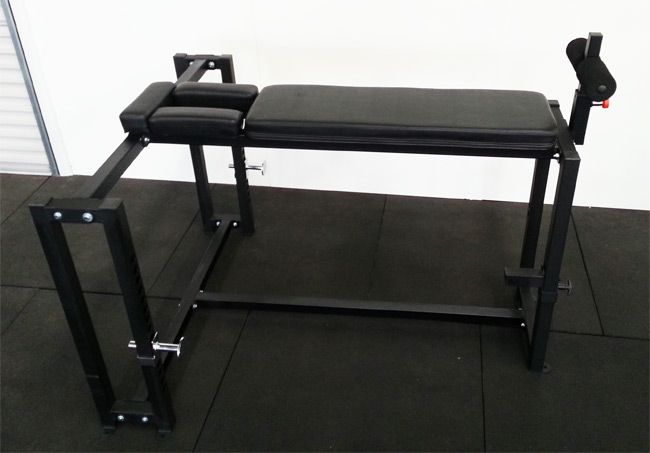 ------------------------------------------------------------------------------------------------------------------------------
Product Features:
Adjustable foot height
2 qty J-hooks/Spotter arms
15 position holes for J-hooks/Spotter arms
Padding Dimensions 146cm(L) x 34cm (W) x 7cm (H)
Approximate Set Up Dimensions 155cm(L) x 124 (W) x 102cm (H)
7ft Olympic bar or Standard bar most be used with the Elite Prone High Row Bench