Fractional Plate Pack (Pairs: 0.25 to 1.0kg)
Fractional Plate Pack (Pairs: 0.25 to 1.0kg)
Olympic sized Fractional Weight Plates (Suitable for Olympic Barbells) are an excellent tool that allows precise and specific progressive loading for strength training. Since accurate load progression is key for strength and size gains, fractional plates are great tools to guarantee steady progress in the gym. This allows an athlete or anyone serious about strength training avoid large jumps or compromise the program.
If you have hit a plateau in your weight training Fractional Plate Weight Plates offer tremendous flexibility in breaking the plateau through micro progression. Lifters at various levels such as athletes, youths, women, men, seniors, advocates of progression training, and are some of the areas where small weight increases are sometimes desirable.
Fractional Weight Plates are an excellent tool for rehab where micro progression is highly recommended. For an example, for a rehab program .50kg can be a recommended progression over a week.
In Powerlifting or Olympic lifting weights are calculated to the decimal Fractional Weight Plates are a must have.
For a strength conditioning coach Fractional Weight Plates is a must have for various strength tests for assessment (e.g. 1RM test).
------------------------------------------------------------------------------------------------------------------------------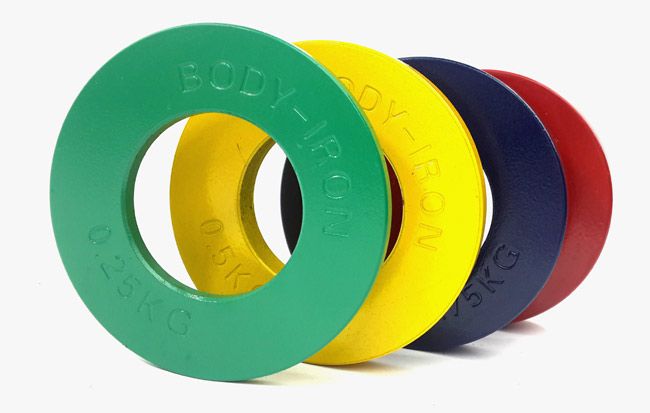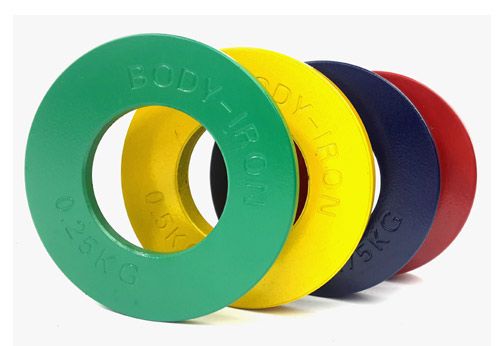 Product information & technology:
Size :Olympic size
shaft size (mm): 51mm Olympic
2 x Olympic Fractional Plate 0.25 KG
2 x Olympic Fractional Plate 0.50 KG
2 x Olympic Fractional Plate 0.75 KG
2 x Olympic Fractional Plate 1 KG
Gym equipment weight Plates available in 2.5kg, 5kg, 10kg, 15kg, 20kg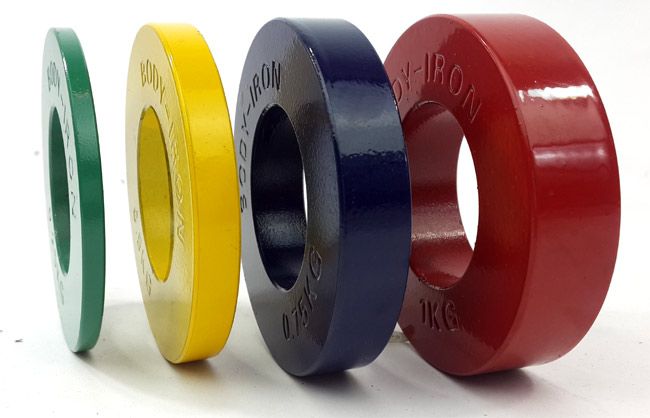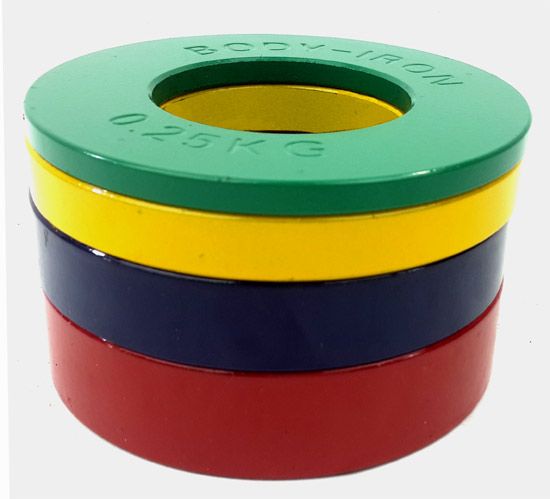 ---------------------------------------------------------------------------------------------------------------------