Power Ab Wheel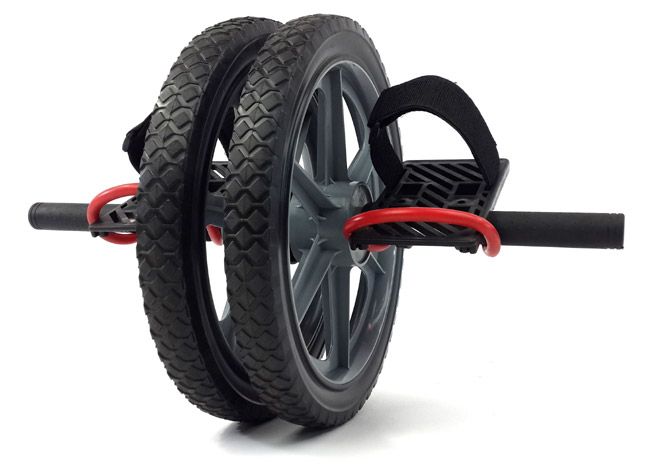 Power Ab Wheel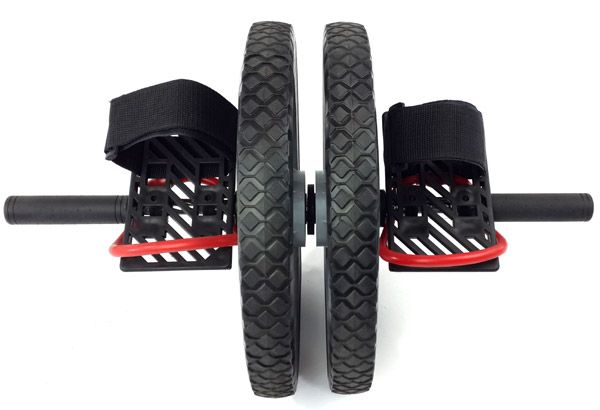 Strengthen and tone your abs, shoulders, arms, and back with the this dual ab wheel. The unit teams up a pair of nonskid wheels and two easy-grip handles. To use, simply get on all fours, grab hold of the handles, and glide the wheels back and forth across the floor. At various points during the exercise, you'll work every major upper body muscle group as your torso adjusts to the movements.
Quality Features:
Size: 35cm Diameter Wheels
Extra thick wheel for greater stability
Can be used for all levels of fitness
Non-Slip handles for greater comfort
12 months warranty
Place your feet into the foot straps and you can perform an extensive range of workouts that challenge the entire body. Features two way easy-glide wheels and padded moulded handles for easy grip which provides an affective workout. The double wheel provides an extra bit of stability and can be used by beginners, intermediate and advanced users. Having the 2 functions of either being used as a normal abdominal roller wheel, or alternatively you can put your feet into the foot straps enabling you to work out your glutes, hips and back along with your abdominal and oblique muscles. It also works your hamstrings, complete upper and lower back, arms and shoulders.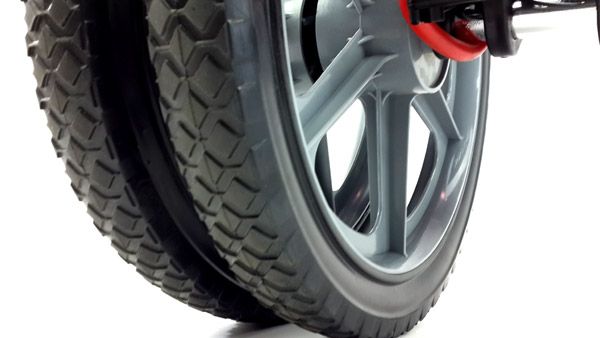 Video are for Illustration only