Reebok GSB Spin Bike (1 Qty Left)
Reebok GSB Spin Bike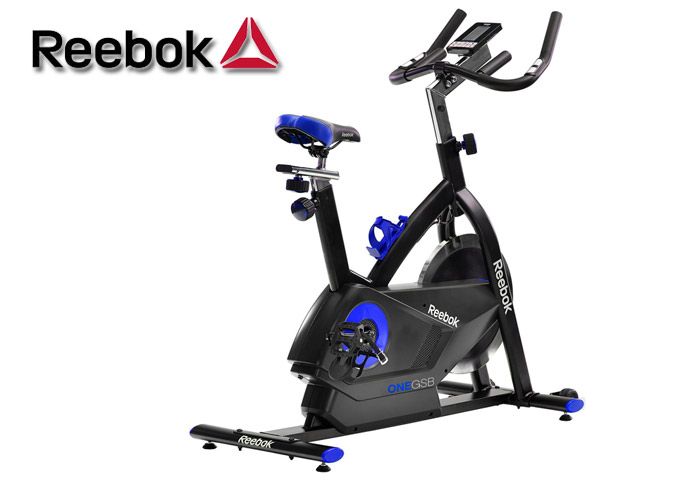 The GSB Indoor Bike helps maximise your body's fat burning ability, yet still maintains the low impact workout associated with indoor bikes. The aim of spinning is to replicate the body positions and movements associated with road biking, whilst working key muscles in the legs, core, upper body and back for a total body workout.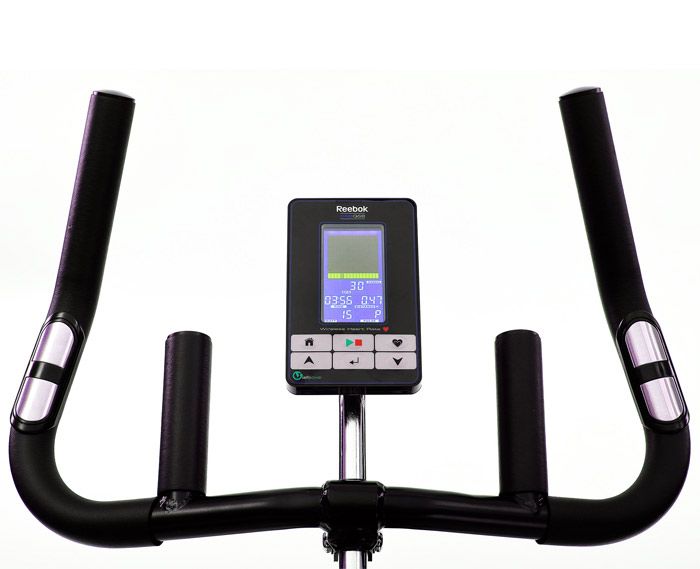 A substantial 18kg flywheel provides the rider with a much smoother spin compared to standard exercise bikes, while the 32 levels of electronically controlled resistance provide an extra challenge for each of the associated body positions. Additional features such as the horizontal and vertical adjustable seat handlebar height adjustment and self-levelling pedals help you tailor the machine to your ideal workout position. Home use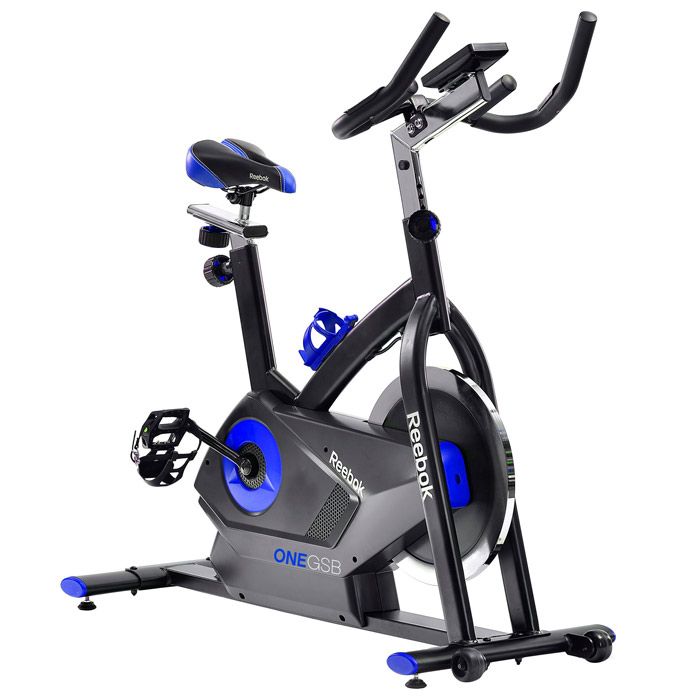 The innovative self-powered generator system means that you can take your workout anywhere without the need to worry about a power source. Your motion powers such features as the hand or wireless pulse sensors and the versatile computer display, which shows a wide range of functions including speed, time, distance and your calories burnt to stay on top of your workout.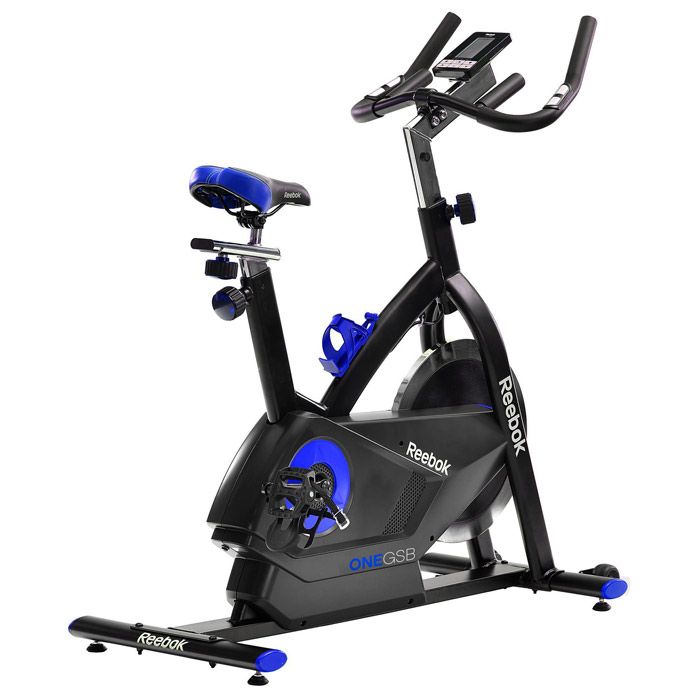 The difference between a Spin bike using an electromagnetic system and a spin bike with no electromagnetic that uses a brake system is:



If you spin the pedals on a spin bike with a brake system, the pedals
will continue to turn until they slow down naturally or the break is
applied.

Spin bikes using an electromagnetic induction to create resistance
don't use brake pads, but instead use magnets to slow down the
flywheel's rotation.
Therefore, if you stand up on the GSB to cycle, you need to keep
peddling in order to keep moving rather than expect the weight of the
flywheel to push your feet round via momentum.

If you prefer to stand up and ride on a spin bike, we would recommend
not purchasing an electromagnetic spin bike.
If you prefer to sit and ride on a spin bike, like to have programs so
you don't get bored and prefer the extra resistance, then an
electromagnetic spin bike will be a great item
to purchase.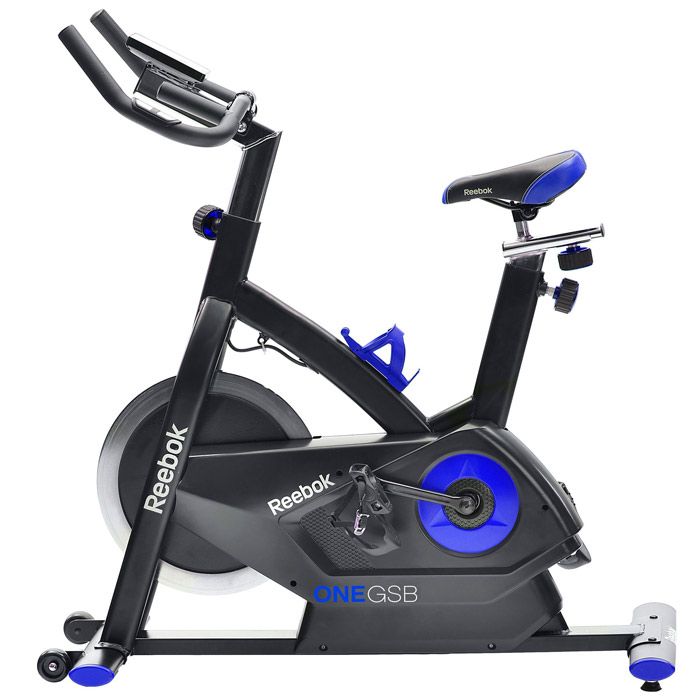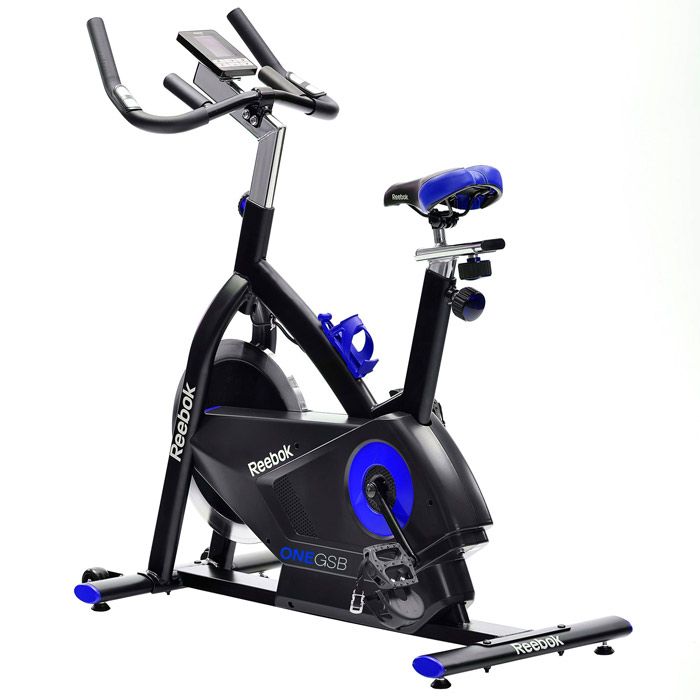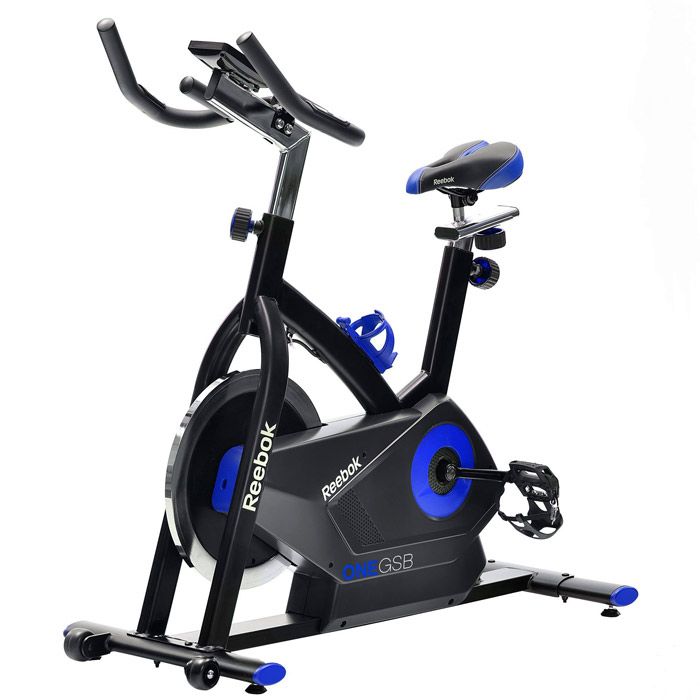 With our Reebok Exercise Bikes, we are committed to quality which is why we offer a 1 year warranty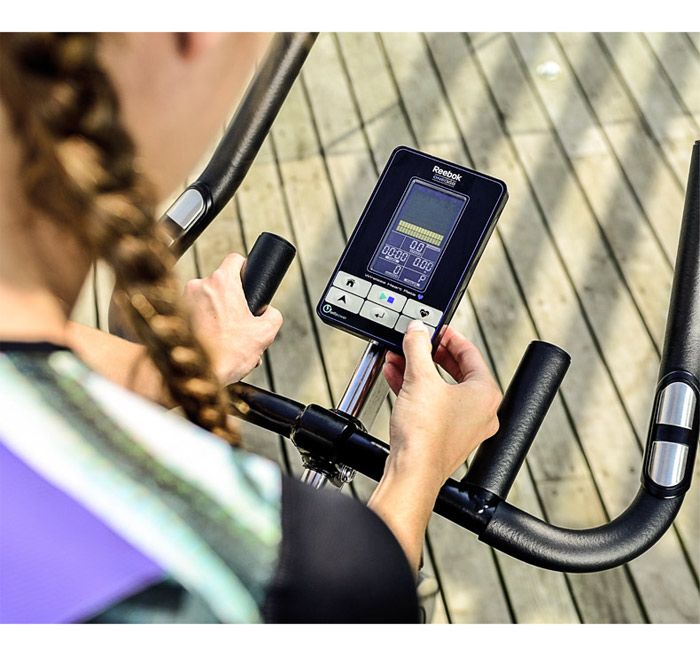 Specifications
18kg flywheel
19 console programs
32 levels of electronic resistance
Electromagnetic Belt Drive
Hand Pulse sensors
Wireless Pulse receiver
Single LCD 80 x 50mm
Self-Generating Power System
Horizontal and Vertical adjustable seat
Floor level and handlebar adjustment
Self-levelling pedals with adjustable strap
135kg Max User Weight
Setup dimensions approximately 118 x 62 x 46 cm
Product Weight 52 kg
Home use
1 Year Warranty