FLOOR STOCK PICKUP ONLY MELBOURNE Reebok One GB60 Exercise Bike
Sorry, this item is out of stock
Please note, Stock is already assembled at the showroom Melbourne Cheltenham and cannot be shipped by regular courier service.
Please ensure to bring your tools and additional assistance to un-assemble the unit to carry out of the showroom.
The staff at the showroom will not provide any assistance with un-assembly or removal of the item due to liability purposes.
All Assembled items for sale are as is. We highly recommend inspecting the product in person prior purchase.
Reebok One GB60 Exercise Bike.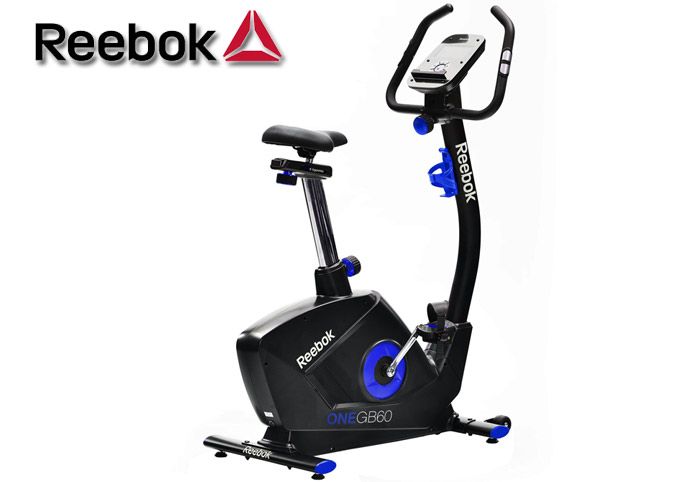 The Reebok GB60 Exercise Bike is packed full of features for those who want a challenging workout. The unique self-generating power system is a key part of the GB60, which lets you take your workout anywhere, at any time, without the need for a power source. Your motion powers every feature of the GB60 from the console through to the electronic resistance.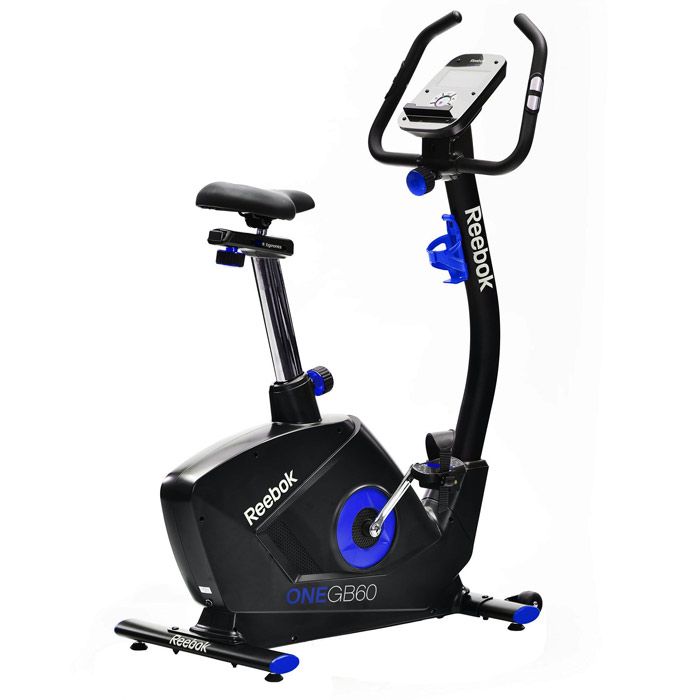 The bright, easy to use LCD screen controls every aspect of the many features included with the GB60, including selecting one of the 20 programmes or adjusting one of the 32 resistance levels. The console also connects to the hand or wireless pulse receivers so you can keep track of your heart rate alongside other vital workout stats including time, distance, speed and total number of calories burnt.
Cycling is seen as a great workout for a number of different muscles including the glutes, hamstrings and quads. The heavy 7kg flywheel provides a smooth cycling motion to give you the best quality workout to target each of these muscle groups, giving you complete control of your workout and the intensity level.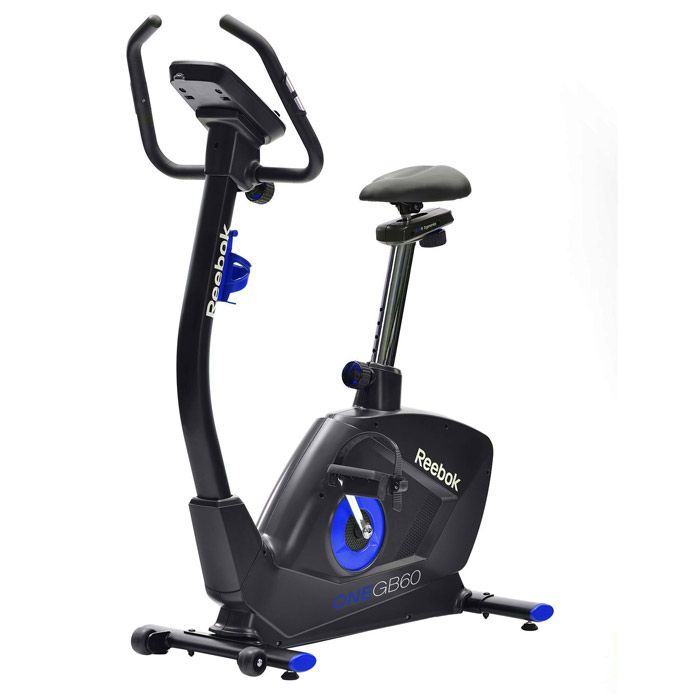 To get the most out of your workout, the GB60 also has added features such as the adjustable saddle, handlebars and footstraps to ensure you have an enjoyable, comfortable and efficient workout.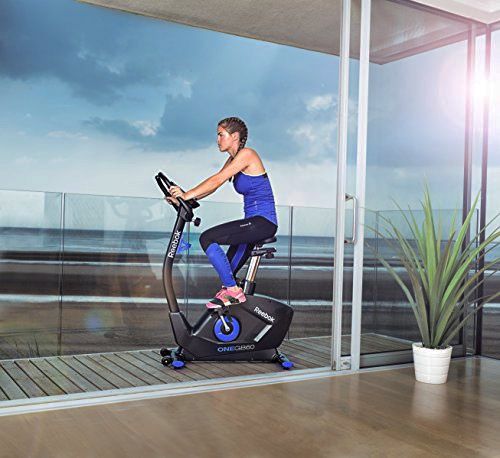 With our Reebok Exercise Bikes, we are committed to quality which is why we offer a 1 year warranty on parts.
------------------------------------------------------------------------------------------------------------------------------
Specifications
7kg Flywheel Weight
20 Console Programs
Self generating power system
User Profiles
Heart Rate Control
32 Levels of Resistance
Hand Pulse Sensors
Wireless Pulse Receiver
125 x 57mm LCD Display
Ergonomic Seat Design
Vertical and horizontal seat adjustment
Seat height range 66-100cm
135kg Max User Weight
USB Charge Function
Setup dimensions 100 (L) x 52 (W) x 130cm (H)
Product Weight 36 kg
1 Year Parts Warranty