Reebok Pro Utility Bench Commercial RSBE-10235
Sorry, this item is out of stock
Reebok Pro Utility Bench Commercial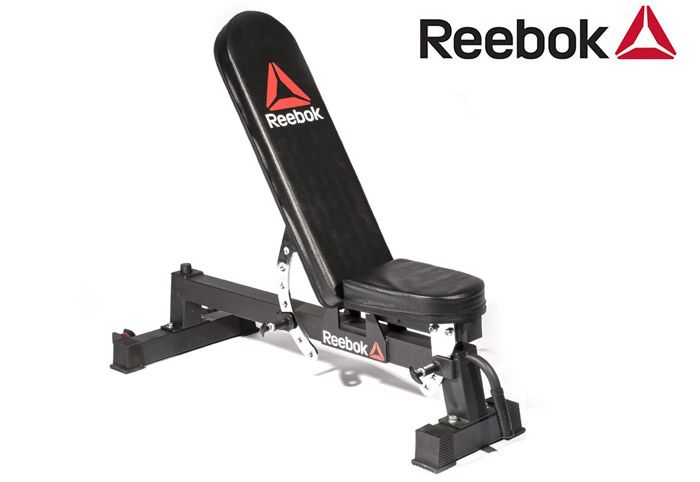 ------------------------------------------------------------------------------------------------------------------------------
Don't compromise on quality:
The Reebok Utility Bench provides the ultimate in versatile weight training. With 7 adjustable angles and 3 seat adjustments via a quick pull rod mechanism, the bench can be adapted to each individual athlete's workout preferences. Featuring high density foam cushioning, the bench can be kept in peak condition thanks to its easy wipe clean surface..
10" x 52", the compact Reebok Pro Utility Bench features integrated wheels and handle for easy manoeuvrability and once situated its non-slip feet will keep it in place. The bench's 17" ground clearance offers greater stability and reduction of back arch through your lift.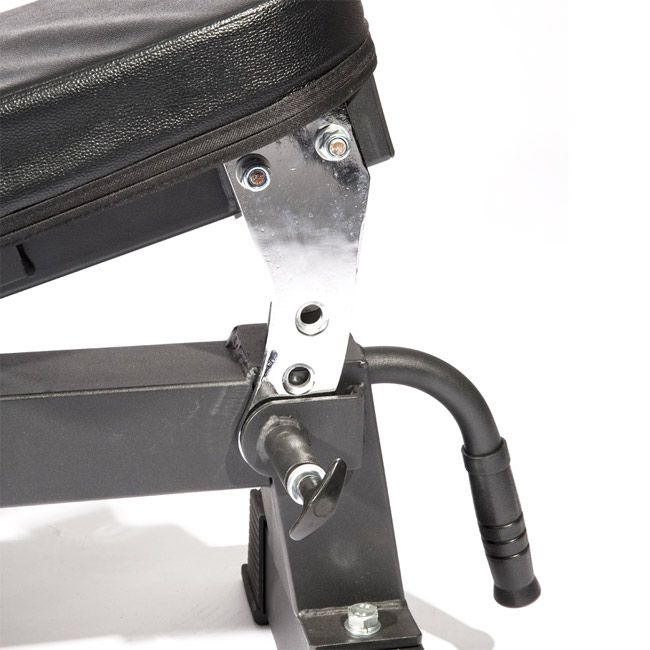 For all levels of intensity and weight, the Reebok Utility Bench is a rock solid foundation for your workout.
------------------------------------------------------------------------------------------------------------------------------
Features:
7 adjustable angles and 3 seat adjustments via a quick pull rod mechanism
High density foam cushioning with easy wipe clean surface
17" ground clearance provides greater stability and reduces back arch when lifting
10" x 52" back support
Integrated wheels and handle for easy transport
Stable
Easy to assemble
Assembled dimensions: 150 cm L x 35cm W x 28 cm H
Weight capacity: 225Kg user weight
Commercial Bench
12 months warranty
Box Dimensions (cm) 145 (L) x 30 (W) x 22 (H) Gross Weight (Kg) 38 Kg