Reebok TT3.0 Titanium Treadmill
Reebok TT3.0 Titanium Treadmill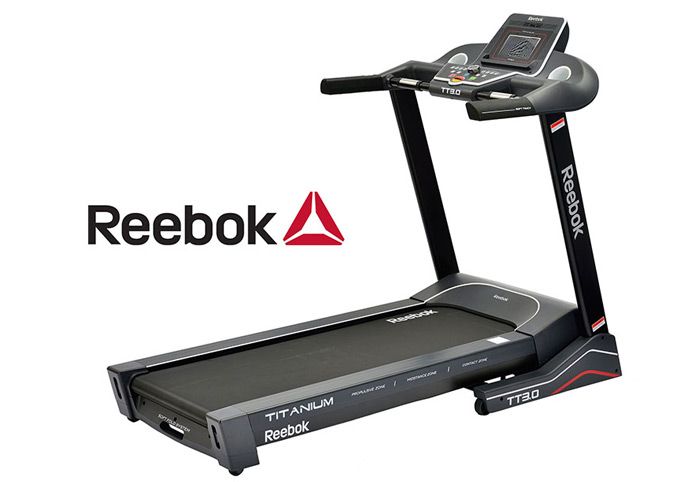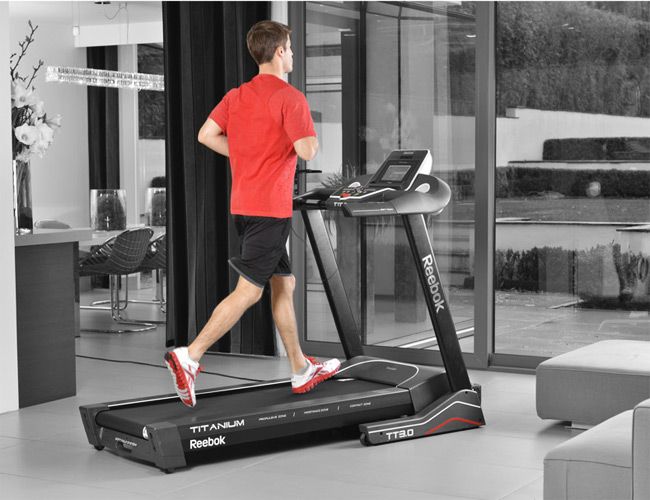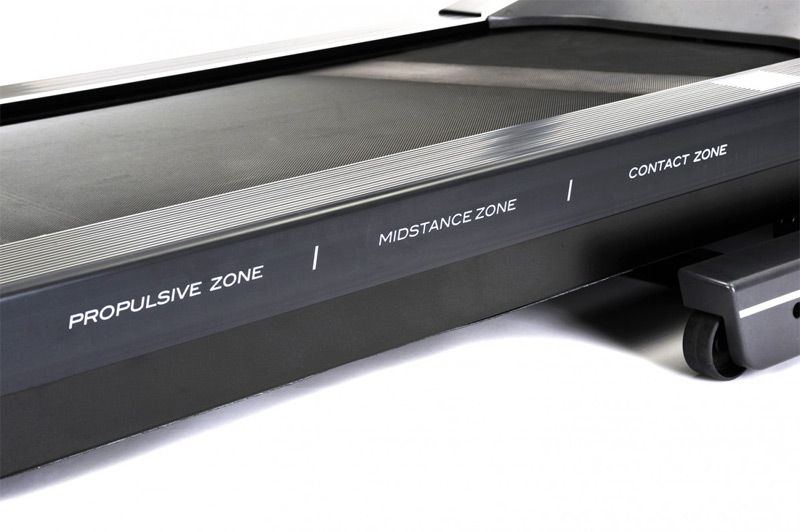 The Reebok Titanium Series TT3.0 Treadmill has been designed around the innovative TripleFlex Cushioning System. This system has been developed to mimic the three stages of movement while running. The front of the running deck incorporates an adaptive high-energy absorbent contact zone; this provides the runner with a reactive surface for the initial impact. The foot strike continues through the mid-stance zone where the cushioning system adapts to allow the foot to naturally flow through the motion. Finally the propulsion zone provides a firmer reactive surface to propel the runner forward in a continuous motion.
The top of the line 3.0HP motor continues to deliver more power with a smooth, long lasting running experience and a top speed of 20kph with 16 levels of electronic incline.
The spacious 50cm x 150cm running area of the TT3.0 provides a solid and comfortable running deck for the most advanced users with a maximum weight of 145kg.
The TT3.0 provides dynamic goals to challenge the runner via its 17 pre-determined programs ranging from interval training to hill running. When this feature is combined with the multiple user profiles the TT3.0 can be tailored to each individual runner.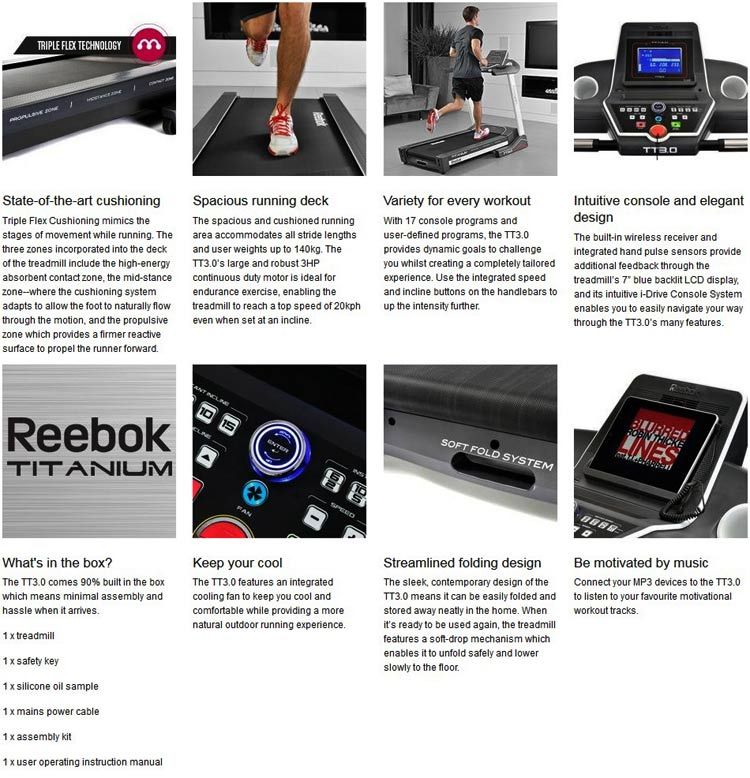 To make the run even more personal the dual speakers with MP3 playback can add a soundtrack to the workout.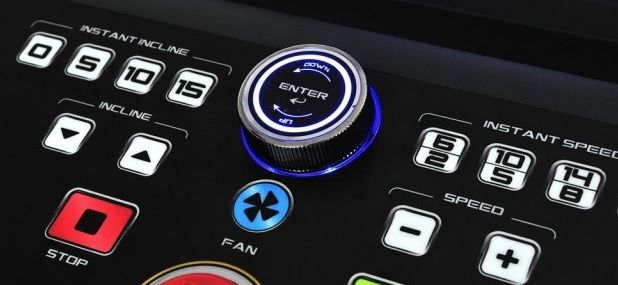 In addition to this the built-in fan will keep the user cool and comfortable while providing a more natural outdoor running experience.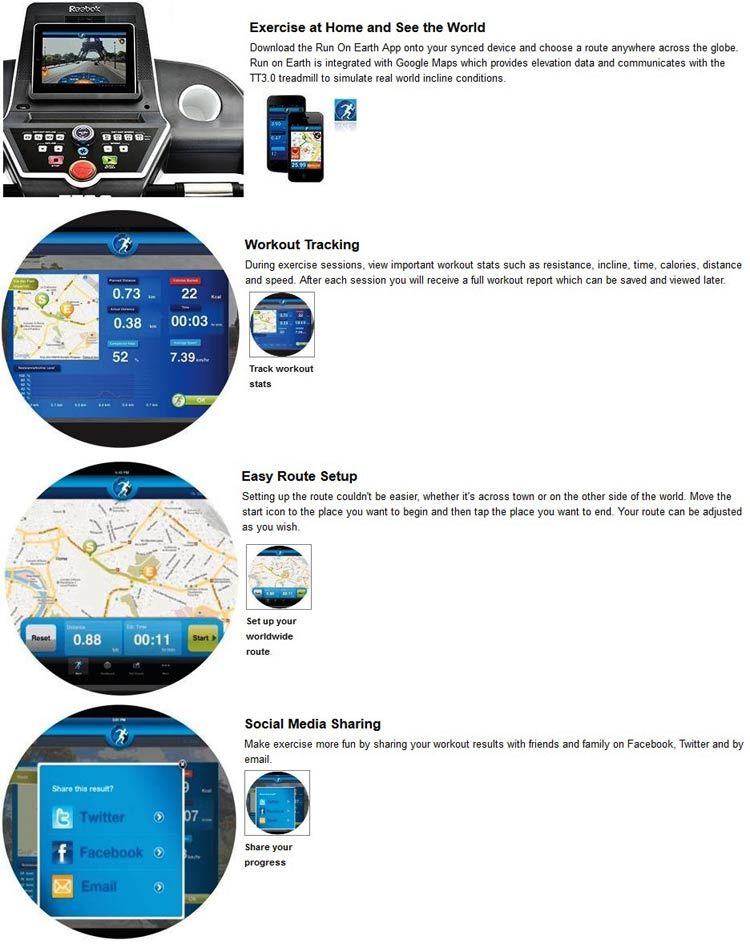 The hand pulse sensors and built-in wireless receiver provide additional feedback through the treadmills upgraded 7" blue backlit LCD display. This gives the runner total control of their workout using the intuitive i-Drive Console System. Bluetooth connectivity enables the TT3.0 to connect to an Apple or Android mobile device and wirelessly communicate with the treadmill.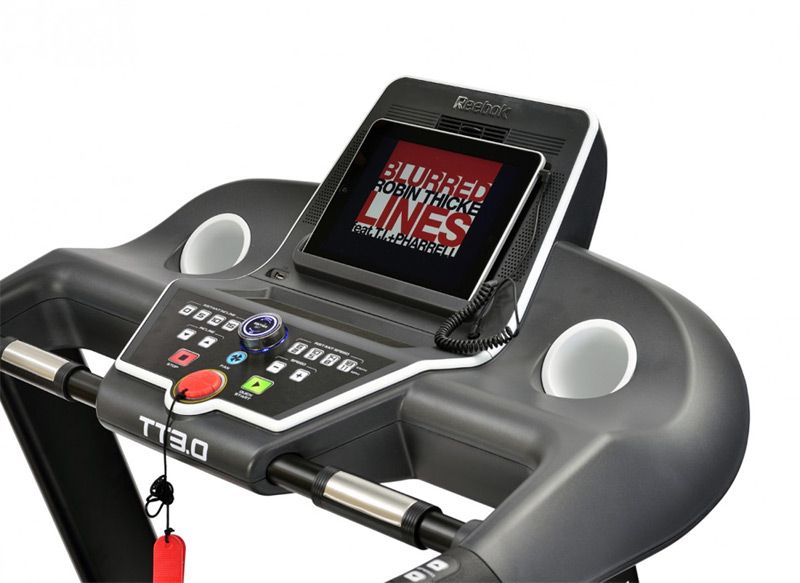 Download the Run On Earth App onto the synced device and choose a route anywhere across the globe. Run on Earth is integrated with Google Maps and lets the user set routes around the world. The app uses elevation data provided by Google Maps and communicates with the TT3.0 to simulate the real world incline conditions. Runners can test their endurance with a realistic run in the challenging French Alps, or enjoy a leisurely pace along the famous beaches in Rio de Janeiro. Street View displays the sights just as if the user were running down a real street.
The lifelike experience makes it fun to set up runs all over the world and see things like the Coliseum in Rome, the beautiful coastline in Cape Town, or Central Park in New York. After the workout the TT3.0's easy fold design allows it to be stored away neatly. When it is time to be used again the treadmill has a built-in soft drop system designed to safely lower the running deck.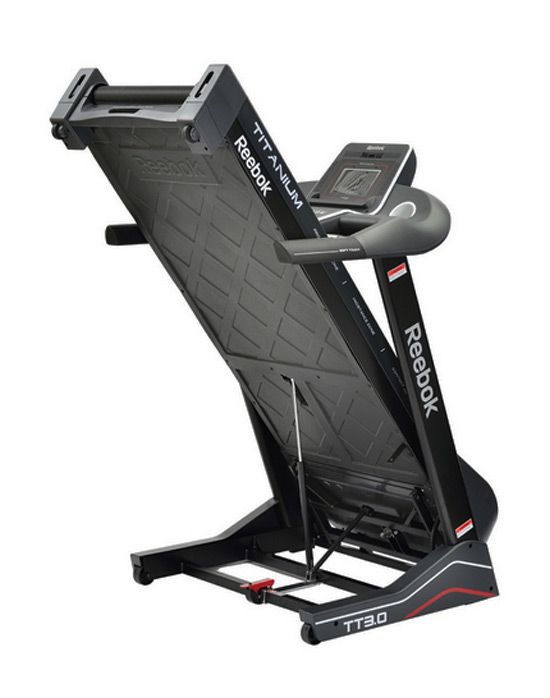 ------------------------------------------------------------------------------------------------------------------------------
Specifications
i-Drive console system
3HP Rating (Continuous) motor
20kph Max Speed
Triple Flex Cushioning System
Running Belt: 2.5mm thick
Roller Spec. 60mm Front and Rear
17 console programmes
Wireless Pulse Receiver plus Hand Pulse Sensors
Bluetooth connectivity
Apple iOS and Android compatibility
Run on earth app compatible
Incline Levels: 0-16 with quick incline controls
150 x 50cm running area
Set up dimensions: 192 x 87 x 139cm
Folded dimensions: 124 x 87 x 161cm
Speed and incline handlebar controls
7" LCD display screen
User profiles
Heart rate control
Cooling fan
MP3 input with built in speakers
Folding design
Soft drop mechanism
USB charger
Max user weight 145kg
Product Weight 109 kg
Cartons Dimensions (cm) 201 (L) x 95 (W) x 38 (H)
Real Warranty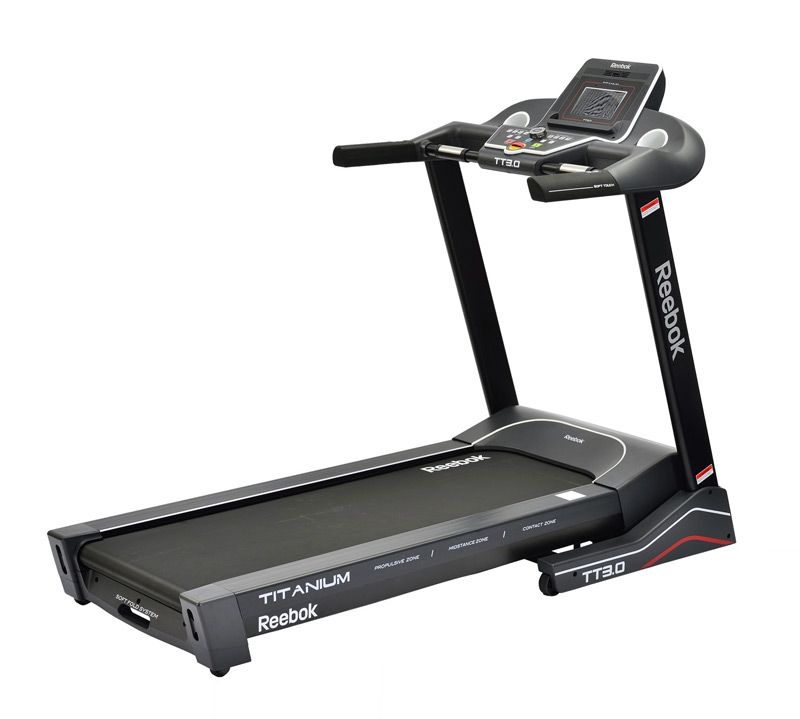 ------------------------------------------------------------------------------------------------------------------------------
(Truth about Treadmills. You get what you pay for.):
(Cheap Treadmills):
1. So the truth is you are getting only 12 months return to base warranty; not in home labour warranty.
2. The cheap treadmill manufacturers are not confident that the treadmill will last more than 12 months.
3. The cheaper treadmills have very low weight capacity. The motor, belt, deck, rollers, bearings and electronics are constantly struggling to keep up with the strain, especially if the user is overweight.
4. Generally, inferior quality cheaper treadmills may not be sturdy, and they may not provide smooth, comfortable workout to protect your joints.
5. Cheaper inferior quality Treadmills require you to constantly adjust the running belt as it tends to lose tension. These cheap treadmills need to be constantly lubricated with silicone spray, and require more electricity to operate.
6. These inferior quality Treadmills are not meant to last long, and designed for short term use. This is to luring you into buying a new one every year.
7. In case of warranty, with a cheap treadmill you will need to send it to the supplier and have it repaired and then sent back to you. You will need to pay for these shipping expenses out of your own pocket. Shipping could cost you over $300 on top of the repair cost. So you could be out of pocket more than $600.
8.Many retailers sell treadmills that are made with very inferior quality material that weigh very light with little structural stability. These retailers will offer you cheap or even free shipping because of the light weight of the poor quality made treadmills. The general industry standard among quality treadmill manufacturers is that a treadmill can handle an average 35% - 40% on top of its net weight. This means, if the net weight of a treadmill is 100 kgs, it can handle a maximum of 135 kgs of user weight. If you consider the weight of these cheaply manufactured treadmills weighing 60 kgs and less, ideally they can only handle 80 kgs of user weight; not 160 kgs advertised. The best way to work out the maximum user weight capacity of a treadmill is to multiply it's net weight with 1.35.
(Reebok Treadmills):
1. Silent motor allows you to use it at any time you like.
2. These high quality treadmills use significantly less electricity.
3. These Reebok treadmills have much wider and longer running deck.
4. 5 year unconditional coverage on motor and drive systems.
5. 2 years on all other parts and the most important thing is 2 years
6. Onsite labour on all other parts. Because if your treadmill breakdown the manufacturer will send a qualified technician to come to your location to repair it.
8. A reputable treadmill manufacturer like Reebok is not scared to give you on site labour warranty as they have confidence in the quality of their product.
9. Reebok is a highly reputed multi-national company. This brand represents high-end quality and will only associate with quality products.
------------------------------------------------------------------------------------------------------------------------------
Real Warranty
5 Year Motor and Drive System
2 Years Parts
1 year In home labour