Sold Out Semi-Commercial Flat Bench TH100 Grey
Sorry, this item is out of stock
Semi-Commercial Flat Bench TH100 Grey
------------------------------------------------------------------------------------------------------------------------------
Don't compromise on quality:
Semi-Commercial Flat Bench TH100 might look the same as cheap model out on the market, what you don't see is the quality and strength of the steel and the size of the Flat Bench. The Body-Iron Flat Bench frame is 2mm thick steel. Not 1mm or 1.5mm thick steel that our competitors or auction sites sell. Also is 4 way welding not two way like cheap models sold.
Maximum recommended user of weight 250kg not 100Kg Like other models. Some brand on the market say that their products weigh heavy then they are to trick the person buying. They place sand or cement in the steel tube so it weigh more. This will not make your product stronger.
The Body-Iron Flat Bench cushion are 7cm thick High density commercial grade foam other models are 2-3cm only.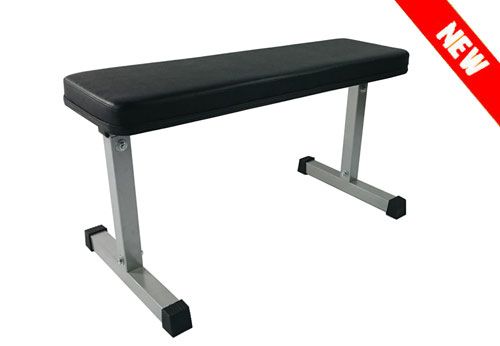 Available in Grey and Black frame.
------------------------------------------------------------------------------------------------------------------------------
Features:
Wide feet to stabilize bench.
Constructed from heavy-duty steel.
Ultra-thick cushions offer firm comfortable support.
Ultra-thick 70mm cushion for extra padding and support.
Tough skid resistant feet protect your floors against damage.
Cushion Dimensions: 104cm L x 33cm W x 7cm
Assembled dimensions: 104 cm L x 50 cm W x 46 cm H
Weight capacity: 250Kg user weight
Main tube size 50 x 50 x 2mm
Rated Semi- Commercial
12 months warranty

Frame is 2mm thick steel. Not 1mm or 1.5mm thick steel that our competitors or auction sites sell.

------------------------------------------------------------------------------------------------------------------------------