Wall Mounted Dip and Knee Raise
Sorry, this item is out of stock
Wall Mounted Dip and Knee Raise
The Wall Mounted Dip and Knee Raise Is design for gyms with not a lot of room. The Wall Mounted Dip and Knee Raise. You can incorporate dips and knee raises into your workout without taking up extra space.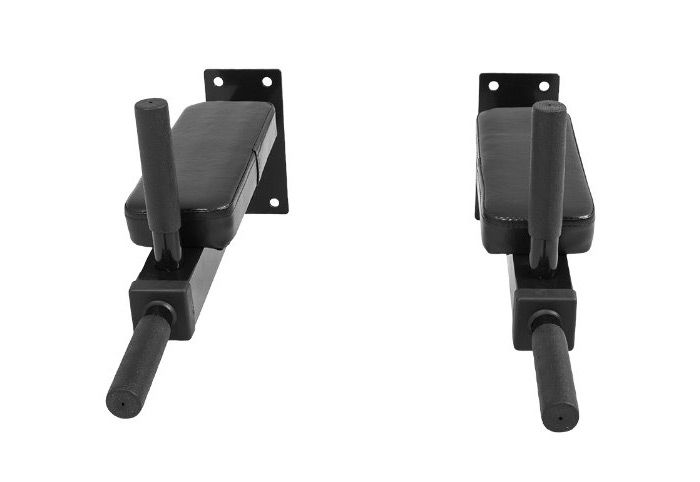 Product features:
Full commercial quality with over 150 Kg. capacity
Thick arm pad, 31cm long x 9.5cm wide x 7cm thick
Wall base 12.5cm wide x 16cm
3cm soft hand grip, 12.5cm long, both the dip handle and knee raise handle
Slip-proof rubber grips
powder coat finish
Assembled Dimensions: 67"Lcm
Fitting bolts are included
It is highly recommended that all wall mounted frames are to be installed on solid double brick wall that are not fragile. For further information we recommend consulting with a building professional regarding the load bearing capacity of the wall.