Body-Iron Foldable Boxing Stand
Foldable Boxing Stand
This folding punchbag stand from Body-Iron is a great way to work out at home without needing to drill into walls or ceilings. Fold away for easy storage when not in use.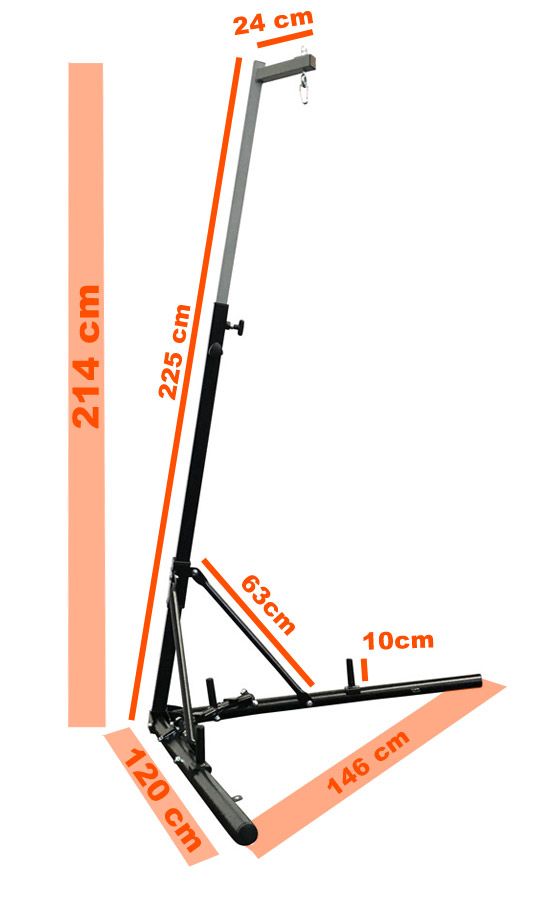 The Body-Iron folding and height adjustable punch bag stand is a free-standing, mobile boxing stand that offers easy collapse and space saving fold away feature. This versatile stand comes with multi-adjustable height settings which means it can be used both by adults and juniors. It is supplied with fixing brackets for Tethered Straps which can be fixed to the frame with provided snap locks. The stand is also equipped with three stabilising pins which may be used with the Floor Weight plates (optional) to improve the stability of the construction. The stand is suitable for punch bags up to 40kg .
Portable boxing stand for personal trainers on the move
Punchbag, stability weights and tethering bungee straps not included. Sold separately.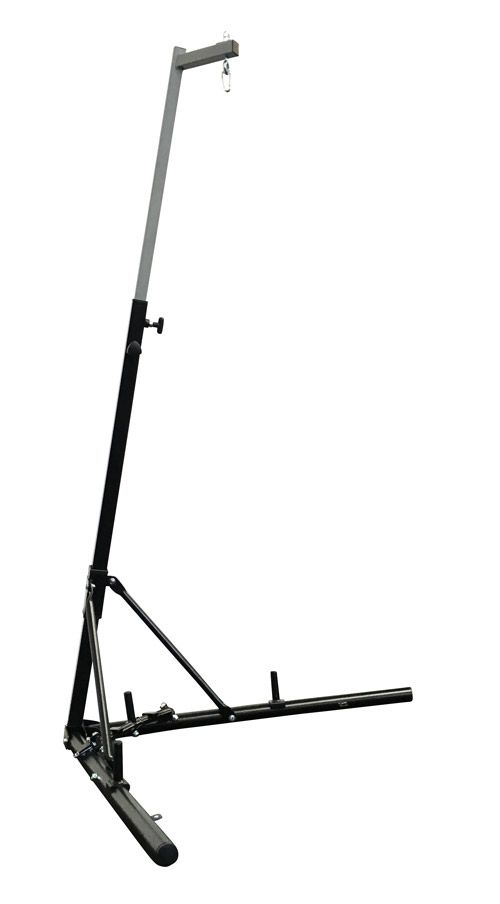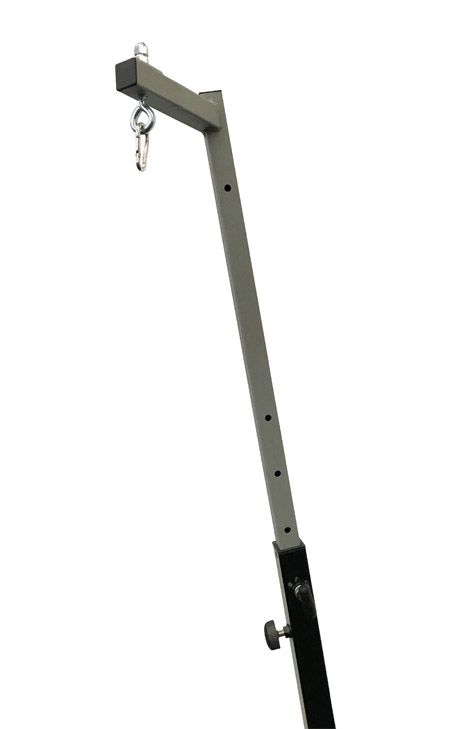 Features:
Provides a full body workout
Free standing boxing punch bag stand, no need for drilling in to your walls to put up brackets.
Simply hook on your punch bag and start training.
Height adjustable for multi purpose use and it also feature a quick release folding feature for space saving storage.
Folded L 1605mm x H 268mm x W 300mm
Max height H 214cm x W 146cm x L 120cm
Can hold a 3ft - 5ft boxing bag up-to 40kg
Stand Weight 18kg
Punchbag, stability weights and tethering bungee straps not included. Sold separately.
Home Use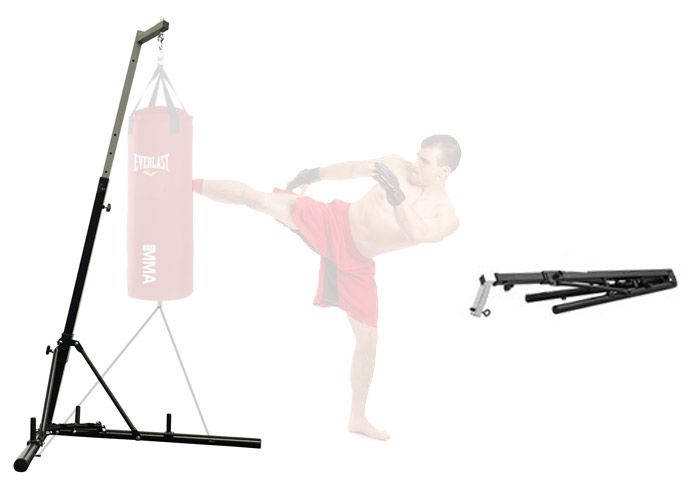 Package including:
1 x Body-Iron Foldable Boxing Stand