Sold Floor Stock Pick Up Only Body Iron Leg Press & Hack Squat
Sorry, this item is out of stock
Sold Floor Stock Pick up only Body Iron Leg Press & Hack Squat.

Please note, a floor model stock is already assembled at the showroom Melbourne Cheltenham and cannot be shipped by regular courier service.
Please ensure to bring your tools and additional assistance to un-assemble the unit to carry out of the showroom.
The staff at the showroom will not provide any assistance with un-assembly or removal of the item due to liability purposes.
Delivery and installation can be organized at an additional cost within the Vic Metro area. Please contact us via email for costing.
All floor model items for sale are as is. We highly recommend inspecting the product in person prior purchase.
Body Iron Leg Press & Hack Squat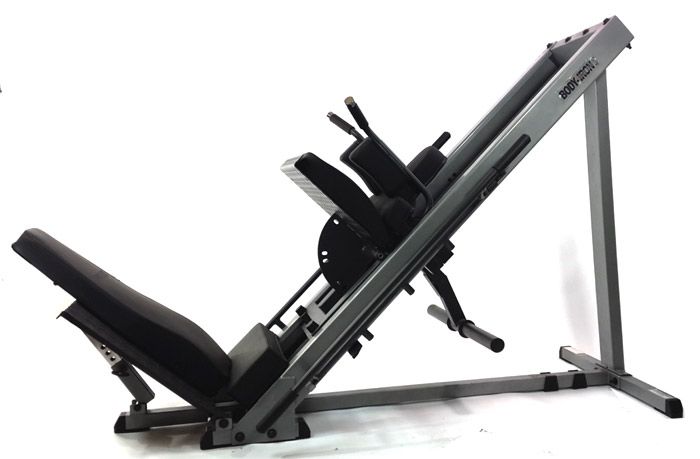 Body-Iron Three lockout positions are under the user's control throughout the exercises and provide user safety and the option of different start/stop positions.
Olympic style plates only.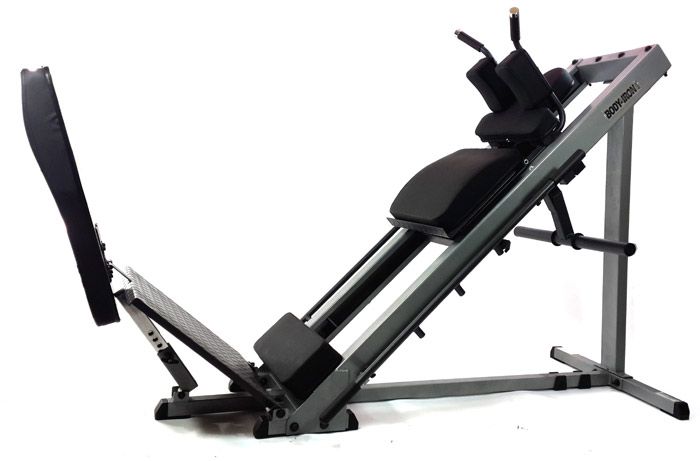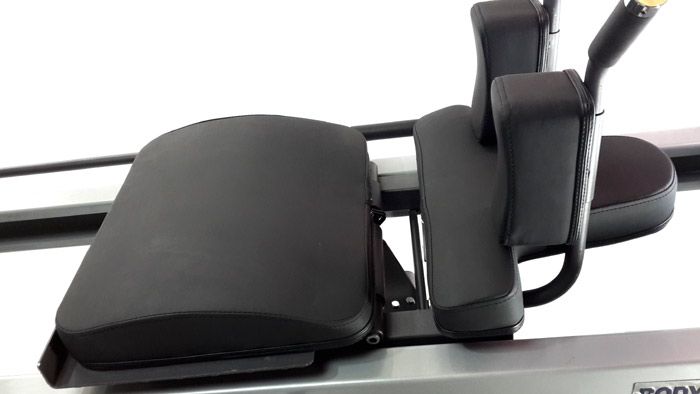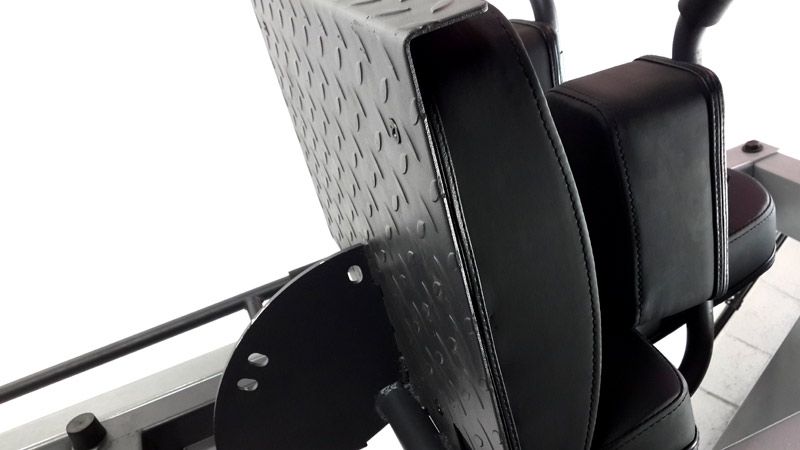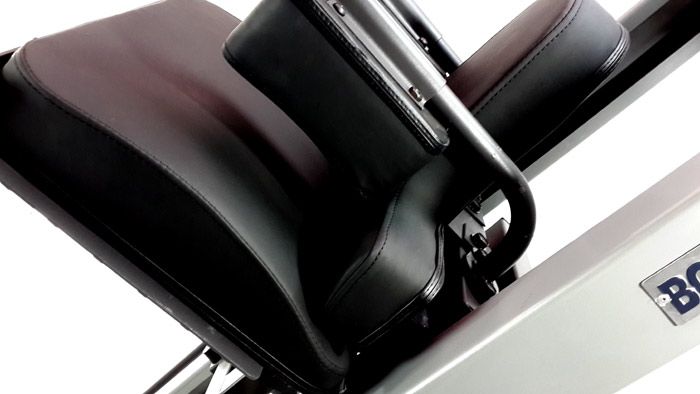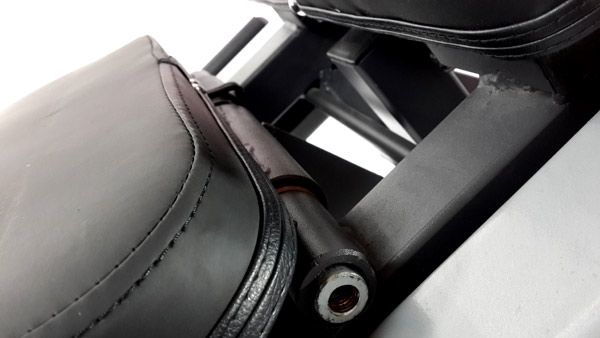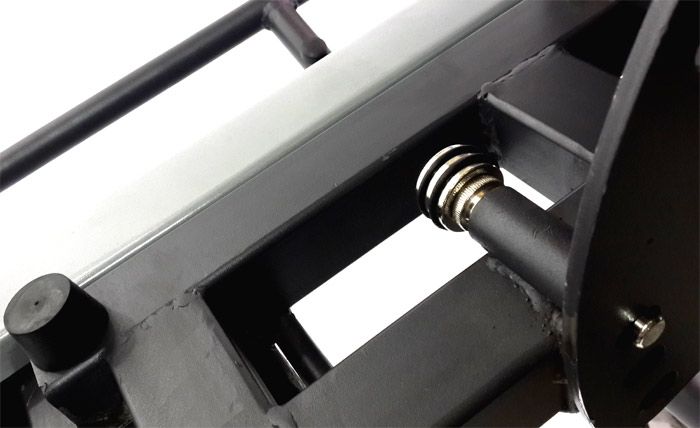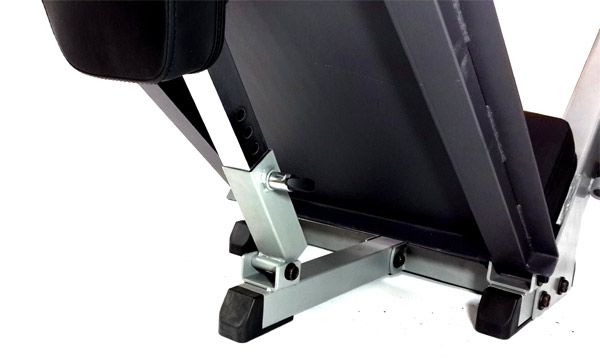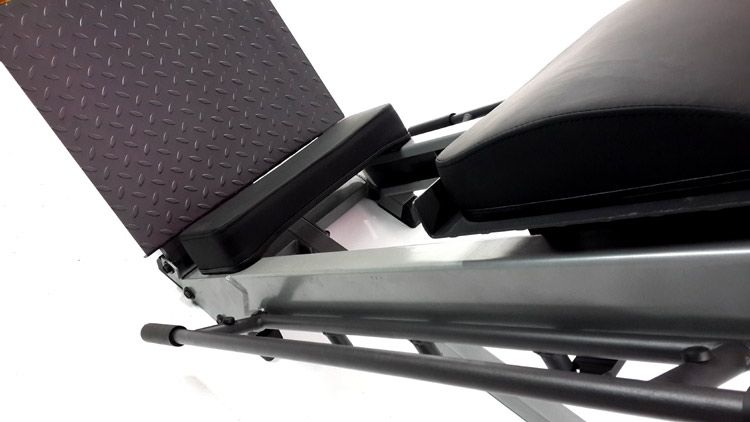 ------------------------------------------------------------------------------------------------------------------------------
Product features:
Best quality with over 1,350 lbs. capacity
Roller Wheels that provide a smooth workout distributes weight evenly.
Both back pads are practical and effective use of a quick flip-and-lock mechanism.
Extra-heavy gauge Plate foot platform
Press and Hack Squat positions.
Easy-access under-carriage plate load system.
Extra heavy-duty 2"x 4" 11-gauge steel mainframe for maximum strength and stability.
Ultra-tough, double-stitched UltraFirm! Back and Shoulder pads are 4" thick and contoured for maximum support of the lower back and shoulder areas.
Three lockout positions for user safety and convenience.
Capacity of 1,350 lbs.
3 safety lockout positions
Ideal for home Use
142cm"H x 210cm"L x 86cm"W
6 months warranty
------------------------------------------------------------------------------------------------------------------------------
video from Youtube is for illustration purpose only
For Items weighing over 40kgs an able bodied person will require to assist the driver unloading the product. If assistance cannot be provided to the driver, an additional payment of $75.00 is required for a truck with tailgate service to deliver the product. Delivery charges are to the front entry of your premises on the ground floor
------------------------------------------------------------------------------------------------------------------------