Harbinger Ab Carver Pro
Harbinger Ab Carver Pro
Don't compromise on quality:
Harbinger Ab Carver Pro MIGHT LOOK THE SAME AS CHEAP MODEL OUT ON THE MARKET, WHAT YOU DON'T SEE IS THE QUALITY. 99% THAT ARE SOLD ONLINE BY AUCTION SITES ARE NOT ORIGINAL Harbinger Ab Carver Pro and most likely counterfeit.
The Harbinger Ab-Carver Pro will carve your core and help you get ripped abs and sculpted arms. The kinetic "engine" uses a carbon steel spring to turbocharge your abdominal and arm workouts. It provides resistance as you roll out and assistance when you roll back. The ultra-wide tread provides maximum stability when carving left, right, and center. Ergonomic hand grips are angled to help activate arm and core muscles. Download the digital workout to get a 21-day plan to a stronger core and sculpted arms. The workout is designed for all fitness levels, from beginner to advanced.
Get toned abs and sculpted arms with the Harbinger Fitness Ab-Carver. This system is lightweight and features a non-bulky design to make it suitable to take with you when you are traveling. In addition, it is designed for all fitness levels. You can download digital workouts to use with the abs workout equipment. It includes ergonomic hand grips and carbon steel springs, and it is designed to hold people up to 300 lbs. Get in the best shape of your life with regular exercise by using the Perfect Ab-Carver.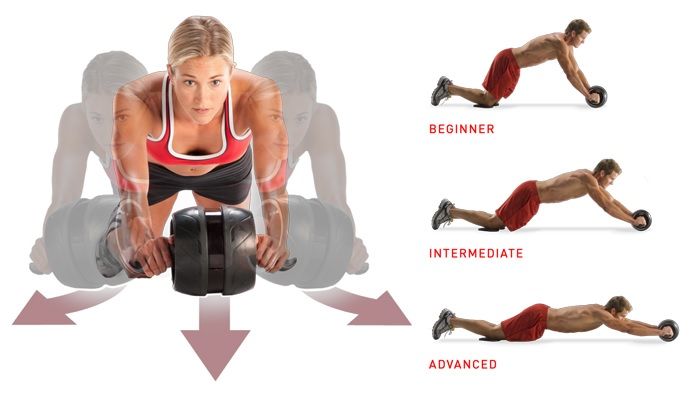 ------------------------------------------------------------------------------------------------------------------------------
Product features:
Extra-wide wheel to ensure stability
Ergonomic angles handles help increase arm activation and shoulder stability
Designed for forward and lateral movement
Rugged gym quality contraction and non-slip rubber wheel tread
Performance Grips: Precision Fit Provides Increased Control